New York tech events, New York startup events, New York, Climb Channel Solutions NA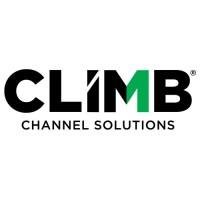 Climb Channel Solutions NA @ New York

We are a group of techies and professionals, and the vision is for all of us to forge sustainable friendships, make new professional networks, learn together, and have meaningful interactions within the community!

Some rules and guidelines below. Feel free to ping any of the community leads about them!

Treat everyone respectfully, even when you are posting anonymously :)

Always be kind and supportive

Contribute by engaging with the community!

No spam, job-postings, or marketing material for services unless cleared with leads

No self-promotion without prior contributions unless cleared with leads

If you are interested to be a community lead or to be more involved with the group, please dm any of the community leads!


About Climb Channel Solutions NA:
Climb Channel Solutions, a subsidiary of Climb Global Solutions, Inc. (NASDAQ: CLMB), is a global specialty technology distributor focused on emerging and business critical technologies. Climb provides partners with access to Security, Data Management, Virtualization and Cloud, Storage and Hyperconverged Infrastructure, Connectivity, Software and Application Lifecycle, and other technically sophisticated products. The company helps vendors recruit and build multinational solution provider networks, power their networks, and drive incremental sales revenues that complement existing sales channels. Climb services thousands of solution providers, VARs, systems integrators, corporate resellers, and consultants worldwide, helping them power a rich opportunity stream while building profitable businesses.
1

Members

0

Attendees

0

Events

0

Superhosts