New York tech events, New York startup events, New York, HelloFresh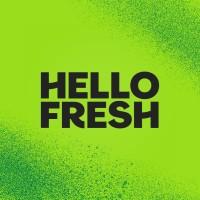 HelloFresh @ New York
We are a group of techies and professionals, and the vision is for all of us to forge sustainable friendships, make new professional networks, learn together, and have meaningful interactions within the community!
Some rules and guidelines below. Feel free to ping any of the community leads about them!
Treat everyone respectfully, even when you are posting anonymously :)
Always be kind and supportive
Contribute by engaging with the community!
No spam, job-postings, or marketing material for services unless cleared with leads
No self-promotion without prior contributions unless cleared with leads
If you are interested to be a community lead or to be more involved with the group, please dm any of the community leads!
About HelloFresh:
HelloFresh is on a mission to change the way people eat, forever!
From our 2011 founding in Europe's vibrant tech hub Berlin, we're evolving from the world's leading meal kit company to the world's leading food solutions group. We delivered 243.3 million meals and reached 7.5 million active customers around the world in Q3 2022.
HelloFresh Group consists of six brands that provide customers with high quality food and recipes for different meal occasions. Every ingredient needed for our meals are carefully planned, responsibly sourced and delivered to your door when it's most convenient for you. Only HelloFresh gives you the tools to achieve something delicious every day.
Making a meal a delicious achievement - not just fuel for your day - takes a lot of work and smart people. From Designers and Copywriters to Data Scientists and DevOps Engineers, to potato farmers, pasta makers and the people who ensure every box is perfectly packed for every customer, we're collectively disrupting the food supply chain and the multi-trillion-dollar food tech industry.
Our more than 21,000 high-performing and ambitious employees across the globe from New York to Berlin, London to Sydney and Toronto to Milan enjoy a number of benefits including flexible working arrangements, discounts on our boxes, health and well-being and learning and development programs.
We're always looking for quality ingredients to perfect our recipe, so join us now!
https://www.hellofresh.com/careers/locations
1

Members

0

Attendees

0

Events

0

Superhosts