New York tech events, New York startup events, New York, Northwestern Mutual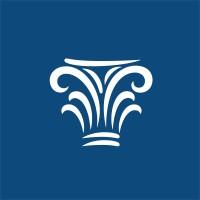 Northwestern Mutual @ New York
We are a group of techies and professionals, and the vision is for all of us to forge sustainable friendships, make new professional networks, learn together, and have meaningful interactions within the community!
Some rules and guidelines below. Feel free to ping any of the community leads about them!
Treat everyone respectfully, even when you are posting anonymously :)
Always be kind and supportive
Contribute by engaging with the community!
No spam, job-postings, or marketing material for services unless cleared with leads
No self-promotion without prior contributions unless cleared with leads
If you are interested to be a community lead or to be more involved with the group, please dm any of the community leads!
About Northwestern Mutual:
Northwestern Mutual is here for what's most important—helping families and businesses achieve financial security for over 160 years. Through a distinctive big-picture approach, including both insurance and investments, we're helping people navigate life and guide them to their goals today, and in the days to come. We combine the expertise of our financial professionals with a personalized digital experience and leading-edge technology to best serve our clients.
With $265.0 billion in assets, $28.1 billion in revenues, and more than $1.8 trillion worth of life insurance protection in force, Northwestern Mutual delivers financial security to more than 4.5 million people who rely on us for life, disability income and long-term care insurance, annuities, brokerage and advisory services, trust services, and discretionary portfolio management solutions. The company holds more than $125 billion of client assets as a part of its wealth management company and investment services.
We are strong supporters of our financial workforce nationwide as well as our home office professionals in Milwaukee, WI. We're continuing to grow, and we believe diversity makes us stronger as we help shape the future of financial security.
Help us get to know you by applying for open positions here:
https://jobs.northwesternmutual.com/
Financial representatives and interns are independent contractors and not employees of Northwestern Mutual.
https://www.northwesternmutual.com/social-media-guidelines
1

Members

0

Attendees

0

Events

0

Superhosts