New York tech events, New York startup events, New York, United Nations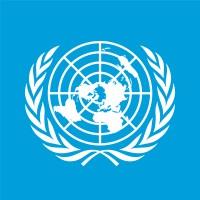 United Nations @ New York
We are a group of techies and professionals, and the vision is for all of us to forge sustainable friendships, make new professional networks, learn together, and have meaningful interactions within the community!
Some rules and guidelines below. Feel free to ping any of the community leads about them!
Treat everyone respectfully, even when you are posting anonymously :)
Always be kind and supportive
Contribute by engaging with the community!
No spam, job-postings, or marketing material for services unless cleared with leads
No self-promotion without prior contributions unless cleared with leads
If you are interested to be a community lead or to be more involved with the group, please dm any of the community leads!
About United Nations:
Founded at the end of the Second World War, the United Nations is an international organization made up of 193 Member States committed to maintaining international peace and security.
Every day the UN works to tackle global challenges and deliver results for those most in need.
Giving life-saving support to populations hit by humanitarian crises, helping build and keep the peace in conflict-ridden areas, supporting governments and their citizens to advance development and fight poverty, and promoting human rights worldwide are the core pillars of the work of the United Nations and the mandates it receives from its Member States.
The Charter of the United Nations is available in full at:
http://www.un.org/en/documents/charter/
2

Members

0

Attendees

0

Events

0

Superhosts