New York tech events, New York startup events, New York, M1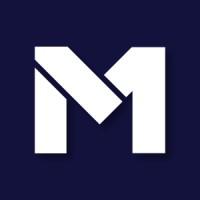 M1 @ New York
We are a group of techies and professionals, and the vision is for all of us to forge sustainable friendships, make new professional networks, learn together, and have meaningful interactions within the community!
Some rules and guidelines below. Feel free to ping any of the community leads about them!
Treat everyone respectfully, even when you are posting anonymously :)
Always be kind and supportive
Contribute by engaging with the community!
No spam, job-postings, or marketing material for services unless cleared with leads
No self-promotion without prior contributions unless cleared with leads
If you are interested to be a community lead or to be more involved with the group, please dm any of the community leads!
About M1:
M1 is a fast-growing fintech company and personal finance platform made for the modern era. Hundreds of thousands of investors take control of their long-term wealth with M1 and have already trusted us with over $6 billion of assets. As the Finance Super App™, we empower financial well-being with all the tools to invest, borrow, spend and save: high-yield savings, automated investing tools, paperwork-free margin loans, low-cost personal loans, high cash-back credit card rewards that can be automatically re-invested
From 2020 to 2021, the company grew from 82 employees to 236 employees and in 2021 became a fintech unicorn with a valuation of $1.45 billion. Today, the 260+ M1 team spans the United States with headquarters in Chicago.
M1 has over 60,000 5-star customer reviews on the App Store and Google Play and has been recognized as a top app for investors including Investopedia's 2023 Best for Sophisticated Investors and Best for Low Costs, Insider's Best Investment App for Portfolio Customization, and one of Bankrate's Best Robo-Advisors 2023. The company was also named one of CB Insights' Top Fintech Companies of 2021, a 2021 Top Workplace by the Chicago Tribune, and one of Built In's 2022 and 2023 Best Places to Work in Chicago.
Mission: M1 empowers personal financial well-being. From our automation tools to our competitive rates to the content we produce, we're focused on helping clients manage money and grow wealth the way they want to. That's why our tagline is Build and Manage Your Wealth.
Learn more at
www.m1.com.
Interested in joining our team? Learn more at https://
m1.com/about/careers/.
--
Disclosures: https://
m1.com/social-terms/
Member FINRA/SIPC.
1

Members

0

Attendees

0

Events

0

Superhosts