New York tech events, New York startup events, New York, BrightFarms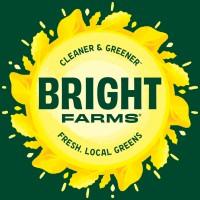 BrightFarms @ New York
We are a group of techies and professionals, and the vision is for all of us to forge sustainable friendships, make new professional networks, learn together, and have meaningful interactions within the community!
Some rules and guidelines below. Feel free to ping any of the community leads about them!
Treat everyone respectfully, even when you are posting anonymously :)
Always be kind and supportive
Contribute by engaging with the community!
No spam, job-postings, or marketing material for services unless cleared with leads
No self-promotion without prior contributions unless cleared with leads
If you are interested to be a community lead or to be more involved with the group, please dm any of the community leads!
About BrightFarms:
BrightFarms grows local produce, nationwide. BrightFarms eliminates time, distance, and costs from the food supply chain by financing, building, and operating local greenhouse farms in partnership with supermarkets, cities, capital sources, and vendors. BrightFarms has created a scalable model for the future of sustainable, local farming, using far less energy, land, and water than long distance, centralized, and field grown agriculture. BrightFarms employs local, community farmers and makes pesticide-free produce accessible to all. Fast Company recognizes BrightFarms as "One of World's 50 Most Innovative Companies" and one of the "Top 10 Most Innovative Companies in Food" in the world. For more information, please visit
www.brightfarms.com.
2

Members

0

Attendees

0

Events

0

Superhosts