New York tech events, New York startup events, New York, Bamboo Crowd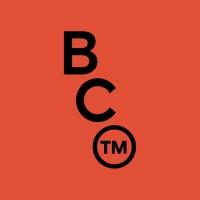 Bamboo Crowd @ New York
We are a group of techies and professionals, and the vision is for all of us to forge sustainable friendships, make new professional networks, learn together, and have meaningful interactions within the community!
Some rules and guidelines below. Feel free to ping any of the community leads about them!
Treat everyone respectfully, even when you are posting anonymously :)
Always be kind and supportive
Contribute by engaging with the community!
No spam, job-postings, or marketing material for services unless cleared with leads
No self-promotion without prior contributions unless cleared with leads
If you are interested to be a community lead or to be more involved with the group, please dm any of the community leads!
About Bamboo Crowd:
Hi, We're Bamboo Crowd!
We help you accelerate bold ideas by building a strong foundation with the best Innovation, Digital, and Design talent. Bamboo is, after all, stronger than steel!
We've supported over 500 leading companies hire the right talent and over 5000 talented people to find the right jobs!
We are the leading talent platform specializing in helping startups, corporates, consultancies, venture studios, VCs, and PEs build world-class teams by challenging the traditional model.
Our niche specialist recruiters help them recruit at any stage of the innovation funnel.
**Strategy and Research**
• Growth Strategy and Business Design
• Digital Transformation
• Customer Experience
• Research, Trends and Foresight
• Business Intelligence
• Brand Strategy
• Strategic Design
• Service Design
**Design**
• Product Design
• Digital Design
• UX and Experience Design
• Visual Design
• Interaction Design
**Engineering & Product**
• Product Management
• Front End Engineering
• Data Science
• Back End Engineering
• Machine Learning Engineering
• Artificial Intelligence
• Data and Analytics
• Data Engineering
• Full Stack Engineering
**GTM, Sales & Marketing**
• Growth Marketing
• Partnerships
• Sales and Customer Success
• Client Services
• Lifecycle Marketing
Join over 500 companies that have chosen to build their teams with us, supported by over 1000 talent and client recommendations across our small, but mighty team in London and New York.
What Clients say about us:
"Bamboo Crowd have been a game-changer" - Founder, Seed Stage Creator Economy Startup
"The success of this search underscores the important role Bamboo played in our company's growth." - Co-Founder, Seed Stage Fintech Startup
"Bamboo Crowd helped us double the size of our existing Product Design team in under 3 months." - Head of Talent, Series B Startup
Check us out at
www.bamboocrowd.com
Email us at
info@bamboocrowd.com
And let's accelerate bold ideas together!
2

Members

0

Attendees

0

Events

0

Superhosts