New York tech events, New York startup events, New York, New York Institute of Technology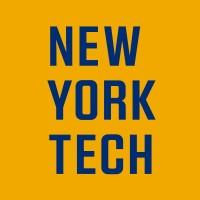 New York Institute of Technology @ New York
We are a group of techies and professionals, and the vision is for all of us to forge sustainable friendships, make new professional networks, learn together, and have meaningful interactions within the community!
Some rules and guidelines below. Feel free to ping any of the community leads about them!
Treat everyone respectfully, even when you are posting anonymously :)
Always be kind and supportive
Contribute by engaging with the community!
No spam, job-postings, or marketing material for services unless cleared with leads
No self-promotion without prior contributions unless cleared with leads
If you are interested to be a community lead or to be more involved with the group, please dm any of the community leads!
About New York Institute of Technology:
New York Institute of Technology's six schools and colleges offer undergraduate, graduate, and professional degree programs in in-demand disciplines including computer science, data science, and cybersecurity; biology, health professions, and medicine; architecture and design; engineering; IT and digital technologies; management; and energy and sustainability. A nonprofit, independent, private, and nonsectarian institute of higher education founded in 1955, it welcomes nearly 8,000 students worldwide.
The university has campuses in New York City and Long Island, New York; Jonesboro, Arkansas; and Vancouver, British Columbia, as well as programs around the world. More than 112,000 alumni are part of an engaged network of physicians, architects, scientists, engineers, business leaders, digital artists, and healthcare professionals. Together, the university's community of doers, makers, healers, and innovators empowers graduates to change the world, solve 21st-century challenges, and reinvent the future.
For more information, visit
nyit.edu.
2

Members

0

Attendees

0

Events

0

Superhosts