New York tech events, New York startup events, New York, Capvision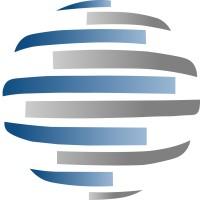 Capvision @ New York

We are a group of techies and professionals, and the vision is for all of us to forge sustainable friendships, make new professional networks, learn together, and have meaningful interactions within the community!

Some rules and guidelines below. Feel free to ping any of the community leads about them!

Treat everyone respectfully, even when you are posting anonymously :)

Always be kind and supportive

Contribute by engaging with the community!

No spam, job-postings, or marketing material for services unless cleared with leads

No self-promotion without prior contributions unless cleared with leads

If you are interested to be a community lead or to be more involved with the group, please dm any of the community leads!


About Capvision:
Founded in 2006 by former Bain & Company consultants and Morgan Stanley investment bankers in Shanghai, Capvision is an industry-leading global expert knowledge services provider. We are the fastest-growing expert network in the United States, as well as the first and largest established expert network in Asia. Capvison partners with over 2000 clients including institutional investors, consulting firms, and Fortune 500 companies to organize and provide fast and accurate expert consultations, surveys, conference calls, transcripts, and customized research solutions.

Our proprietary CRM enables our clients to benefit from the scale of our network and professional relationships, which we continually build by individually screening and recruiting top talent who match each client's unique needs and goals. We aim to deliver the best services by aligning our interests with our clients' so that they can make well-informed and strategic decisions that outperform the competition.
1

Members

0

Attendees

0

Events

0

Superhosts