New York tech events, New York startup events, New York, New York Medical College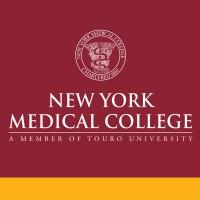 New York Medical College @ New York

We are a group of techies and professionals, and the vision is for all of us to forge sustainable friendships, make new professional networks, learn together, and have meaningful interactions within the community!

Some rules and guidelines below. Feel free to ping any of the community leads about them!

Treat everyone respectfully, even when you are posting anonymously :)

Always be kind and supportive

Contribute by engaging with the community!

No spam, job-postings, or marketing material for services unless cleared with leads

No self-promotion without prior contributions unless cleared with leads

If you are interested to be a community lead or to be more involved with the group, please dm any of the community leads!


About New York Medical College:
Founded in 1860, New York Medical College (NYMC) is one of the oldest and largest health sciences colleges in the U.S. with more than 1,400 students, 1,300 residents and clinical fellows, nearly 3,000 faculty members, and 16,000 living alumni. The College, which joined the Touro University System in 2011, is located in Westchester County, New York, and offers advanced degrees from the School of Medicine, the Graduate School of Biomedical Sciences, and the School of Health Sciences and Practice. The College manages research and other sponsored programs, notably in the areas of cancer, cardiovascular disease, infectious diseases, kidney disease, the neurosciences, disaster medicine, and vaccine development. With a network of affiliated hospitals that includes large urban medical centers, small suburban clinics and high-tech regional tertiary care facilities, NYMC provides a wide variety of clinical training opportunities throughout the tristate region for medical students, residents, and other health providers.
1

Members

0

Attendees

0

Events

0

Superhosts