New York tech events, New York startup events, New York, Arrow Markets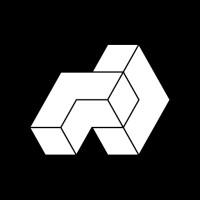 Arrow Markets @ New York

We are a group of techies and professionals, and the vision is for all of us to forge sustainable friendships, make new professional networks, learn together, and have meaningful interactions within the community!

Some rules and guidelines below. Feel free to ping any of the community leads about them!

Treat everyone respectfully, even when you are posting anonymously :)

Always be kind and supportive

Contribute by engaging with the community!

No spam, job-postings, or marketing material for services unless cleared with leads

No self-promotion without prior contributions unless cleared with leads

If you are interested to be a community lead or to be more involved with the group, please dm any of the community leads!


About Arrow Markets:
Arrow Markets is a decentralized options protocol built on the Avalanche blockchain. We aim to democratize the returns to traditional option market makers with its novel two pool automated market maker (AMM) structure. Arrow will cut out all the middle men in the traditional options trading pipeline, from brokers to clearing houses, and will pass the savings onto the users of the system.

Arrow's AMM utilizes sophisticated demand-based pricing coupled with a hedging engine that replicates the hedging activities of traditional market makers. The protocol will distribute the residual returns to liquidity providers who act as insurance providers. Until now, these returns were reserved for highly specialized trading firms whose individual yearly profits regularly total in the billions.

User-friendly options trading tools are at the forefront of Arrow's vision for empowering users to customize strategies for their market outlooks. Complex trading strategies for speculation and hedging will be precompiled into easy to buy portfolios of options via an intuitive user interface.

The core team at Arrow Markets consists of researchers and engineers specializing in financial economics, mathematics and computer science. Arrow's protocol emphasizes the transparent and reliable settlement of options by incorporating tools from the frontiers of mathematical finance and statistics, including monetary risk measures, fat-tailed distributions, and statistical learning.

Arrow's technology will enable the next generation of derivatives markets by delivering decentralized options creation and settlement to Avalanche. Avalanche is the natural base layer for Arrow because of high throughput, near-instant finality, near-zero transaction fees, and front-runner resistance, all of which are enabled by its unique random-sampling consensus algorithm. Please visit our website and follow us on social media to learn more!
2

Members

0

Attendees

0

Events

0

Superhosts