New York tech events, New York startup events, New York, DayAxe, Inc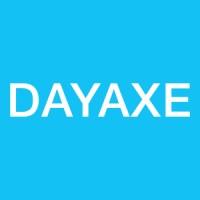 DayAxe, Inc @ New York

We are a group of techies and professionals, and the vision is for all of us to forge sustainable friendships, make new professional networks, learn together, and have meaningful interactions within the community!

Some rules and guidelines below. Feel free to ping any of the community leads about them!

Treat everyone respectfully, even when you are posting anonymously :)

Always be kind and supportive

Contribute by engaging with the community!

No spam, job-postings, or marketing material for services unless cleared with leads

No self-promotion without prior contributions unless cleared with leads

If you are interested to be a community lead or to be more involved with the group, please dm any of the community leads!


About DayAxe, Inc:
Founded in 2016, by an experienced team of hospitality, internet and mobile entrepreneurs, DayAxe is a marketplace for day guests to book hotel amenities such as day passes, cabanas and spa treatments at luxury hotels and resorts, such as Ritz Carlton, Fairmont, Hyatt, Hilton, Westin and many more.

Local registered day guests can soak in the pool while having a bite, workout at the gym, use spa services and conduct business meetings with no overnight room needed, while hotels can drive revenue and monetize amenities during slow and off-peak times.

DayAxe is operating today in it's first 3 markets, Los Angeles, Orange County and San Diego It plans to expand to the top 20 major metro markets over the next 12 months, expanding to Europe within 18 months.
1

Members

0

Attendees

0

Events

0

Superhosts