New York tech events, New York startup events, New York, 9Dot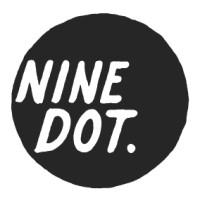 9Dot @ New York

We are a group of techies and professionals, and the vision is for all of us to forge sustainable friendships, make new professional networks, learn together, and have meaningful interactions within the community!

Some rules and guidelines below. Feel free to ping any of the community leads about them!

Treat everyone respectfully, even when you are posting anonymously :)

Always be kind and supportive

Contribute by engaging with the community!

No spam, job-postings, or marketing material for services unless cleared with leads

No self-promotion without prior contributions unless cleared with leads

If you are interested to be a community lead or to be more involved with the group, please dm any of the community leads!


About 9Dot:
We are a full-service company specializing in providing back-office services for mission-driven businesses, charter schools and non-profit organizations. With over 30 years of experience in education and nonprofit management, our team of experts can help you achieve the seamless workflow that your organization deserves. From establishing financial and district reporting systems, to hiring the best teachers and administrators, we are here to help. We focus on logistics so you can focus on your mission.

We're passionate about helping organizations fulfill their missions and accomplish their dreams. We know the industry is ever-changing, and no client fits into any one box. That's why we believe in building strong partnerships to find solutions for our clients that align with their aspirations.

We strive to be an industry leader, helping organizations like yours be great places to work. Together we can change the world, one dream at a time.
1

Members

0

Attendees

0

Events

0

Superhosts