New York tech events, New York startup events, New York, SOSV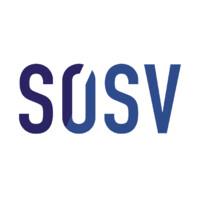 SOSV @ New York

We are a group of techies and professionals, and the vision is for all of us to forge sustainable friendships, make new professional networks, learn together, and have meaningful interactions within the community!

Some rules and guidelines below. Feel free to ping any of the community leads about them!

Treat everyone respectfully, even when you are posting anonymously :)

Always be kind and supportive

Contribute by engaging with the community!

No spam, job-postings, or marketing material for services unless cleared with leads

No self-promotion without prior contributions unless cleared with leads

If you are interested to be a community lead or to be more involved with the group, please dm any of the community leads!


About SOSV:
SOSV is a global venture capital firm that operates early stage startup development programs.

SOSV's programs are focused on two broad areas. The first is revolutionary deep technology that promises the betterment of humanity and the planet. The second is startups in emerging markets that are ripe for explosive growth.

The firm's strategy is to invest in a small number of highly promising startups and use its deeply resourced programs to accelerate product development, acquire customers, and scale. SOSV companies consistently raise funding rounds led by top tier investors. SOSV joins seed, series A, and later rounds while providing founders with ongoing support and community.

As of January 2022, SOSV had more than 1,000 portfolio companies and $1.5 billion in assets under management, reflecting a 40% increase over 2020.

SOSV's programs include hard tech-oriented HAX and life-science driven IndieBio. Both offer deep technical and scientific expertise on-site as well as well-equipped lab and fabrication facilities and supply chain access. At Chinaccelerator and MOX, market-entry and growth experts help entrepreneurs in emerging markets around the world ramp quickly. SOSV's latest program, dlab, fosters new players in the blockchain ecosystem.

Among the top companies in SOSV's portfolio are NotCo, Perfect Day, Upside Foods, Yeelight, Opentrons, Shopal, Snapask, BitMEX and API3.

In March 2022, SOSV published its first annual Human Health 100, a list of the firm's top human health investments in areas ranging from assistive robotics to therapeutics and diagnostics.

On Earth Day—April 22, 2022—SOSV published the second annual Climate Tech 100, a list of the firm's top climate-focused investments working on solutions to climate change across five sectors: food, manufacturing, transport, energy, and building systems.
2

Members

0

Attendees

0

Events

0

Superhosts