New York tech events, New York startup events, New York, CMYK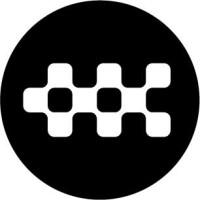 CMYK @ New York
We are a group of techies and professionals, and the vision is for all of us to forge sustainable friendships, make new professional networks, learn together, and have meaningful interactions within the community!
Some rules and guidelines below. Feel free to ping any of the community leads about them!
Treat everyone respectfully, even when you are posting anonymously :)
Always be kind and supportive
Contribute by engaging with the community!
No spam, job-postings, or marketing material for services unless cleared with leads
No self-promotion without prior contributions unless cleared with leads
If you are interested to be a community lead or to be more involved with the group, please dm any of the community leads!
About CMYK:
We make things—a lot of things—and we pride ourselves in the diversity of what we produce. We take any idea and find a unique and customized design solution to solve the problem, using our huge set of tools at our disposal. We make animations, applications, interactive installations, experiences, videos, performances, platforms, prototypes,
productions....the
list goes on and on. Basically, we get excited by the possibility within each idea and aim to challenge it, turn it on its head and transform it into something less conventional and more magical.
Each project we take on is an extension of ourselves. We work with our clients – not for them. It is this mindset that sets us apart from everyone else. We don't view our work as a series of tasks that need to be completed to end a contract, we look at is as a series of goals that need to be met in order for our projects to succeed.
WHAT WE DO
Design: Branding, Packaging, Print, Illustration, Interactive
Development: Web, Mobile, Microsites, Apps, Touch Screens, Installations
Video: Full Production, Brand Videos, Motion Graphics, Animation, Projection
2

Members

0

Attendees

0

Events

0

Superhosts