New York tech events, New York startup events, New York, Updater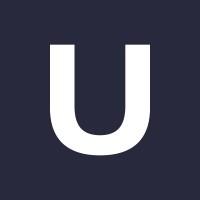 Updater @ New York
We are a group of techies and professionals, and the vision is for all of us to forge sustainable friendships, make new professional networks, learn together, and have meaningful interactions within the community!
Some rules and guidelines below. Feel free to ping any of the community leads about them!
Treat everyone respectfully, even when you are posting anonymously :)
Always be kind and supportive
Contribute by engaging with the community!
No spam, job-postings, or marketing material for services unless cleared with leads
No self-promotion without prior contributions unless cleared with leads
If you are interested to be a community lead or to be more involved with the group, please dm any of the community leads!
About Updater:
Updater makes moving easier for the 11 million households that relocate every year in the US. With Updater, users seamlessly forward mail, transfer utilities, connect TV and internet, and much more. Thousands of the most prominent real estate companies in the US (from real estate brokerages to multifamily and relocation companies) rely on Updater's real estate products to save clients hours with a branded and personalized Updater moving experience.
Updater is a remote-first company headquartered in New York City and has raised over $250 million from leading investors, including SoftBank Capital, IA Ventures, Commerce Ventures, Second Century Ventures (the strategic investment arm of the National Association of Realtors®), and more.
Updater has ranked on Crain's Best Places to Work in NYC in 2016, 2018, & 2021.
For more information, please visit
www.updater.com.
1

Members

0

Attendees

0

Events

0

Superhosts