New York tech events, New York startup events, New York, YAMU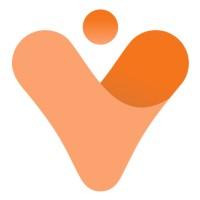 YAMU @ New York

We are a group of techies and professionals, and the vision is for all of us to forge sustainable friendships, make new professional networks, learn together, and have meaningful interactions within the community!

Some rules and guidelines below. Feel free to ping any of the community leads about them!

Treat everyone respectfully, even when you are posting anonymously :)

Always be kind and supportive

Contribute by engaging with the community!

No spam, job-postings, or marketing material for services unless cleared with leads

No self-promotion without prior contributions unless cleared with leads

If you are interested to be a community lead or to be more involved with the group, please dm any of the community leads!


About YAMU:
YAMU is a demand generation firm for Vertical SaaS, Marketplace SaaS and Tech-Enabled Service companies

We utilize inbound marketing activities such as SEO and Paid Media to generate traffic and create an intent to buy. Once traffic has entered the website, Conversion Rate Optimization (CRO) increases the number of conversion actions that lead to sales.

We use a customer-centric approach that recognizes prospects need to be educated about the problem, THEN shown a possible solution, THEN provide a pathway to get that solution with the least amount of friction and intrusion. It's a highly effective and proven process that generates not only volume but quality leads across a full funnel.

The full-funnel management is done by using Google Analytics 4 (GA4), installing custom scripts and other attribution tools to track every unique event of interaction based on the level of engagement at every step in the journey. Hundreds of unique pathways are created and each interaction is measured, tracked, and weighted, influencing all A/B testing efforts.

This well-attributed systematic funnel attracts, engages, educates, and nurtures leads at each stage of the buyer's journey to ultimately drive predictable sales.

Key metrics that are immediately impacted are CAC, LTV, Conversion Rate & Lead Volume.
2

Members

0

Attendees

0

Events

0

Superhosts