New York tech events, New York startup events, New York, Cerberus Capital Management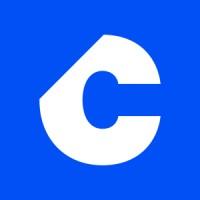 Cerberus Capital Management @ New York
We are a group of techies and professionals, and the vision is for all of us to forge sustainable friendships, make new professional networks, learn together, and have meaningful interactions within the community!
Some rules and guidelines below. Feel free to ping any of the community leads about them!
Treat everyone respectfully, even when you are posting anonymously :)
Always be kind and supportive
Contribute by engaging with the community!
No spam, job-postings, or marketing material for services unless cleared with leads
No self-promotion without prior contributions unless cleared with leads
If you are interested to be a community lead or to be more involved with the group, please dm any of the community leads!
About Cerberus Capital Management:
About Cerberus Capital Management, L.P.
Founded in 1992, Cerberus is a global leader in alternative investing with approximately $60 billion in assets across complementary credit, private equity, and real estate strategies. We invest across the capital structure where our integrated investment platforms and proprietary operating capabilities create an edge to improve performance and drive long-term value. Our tenured teams have experience working collaboratively across asset classes, sectors, and geographies to seek strong risk-adjusted returns for our investors.
About Cerberus Operations and Advisory Company, LLC
The proprietary operations affiliate of Cerberus Capital Management, L.P., Cerberus Operations and Advisory Company, LLC (COAC) is one of the largest and most experienced teams of operating executives and functional experts in alternative investing. COAC consists of approximately 110 professionals from a wide spectrum of industries and business disciplines that assist Cerberus by sourcing opportunities, conducting highly informed due diligences, executing acquisitions, and improving the performance of portfolio investments. COAC executives often hold senior leadership and director positions at Cerberus' portfolio companies, and COAC teams are regularly deployed to provide practical assistance to help drive operational and strategic transformations.
About Cerberus Technology Solutions, LLC
Cerberus Technology Solutions, LLC (CTS) is an operating company and subsidiary of Cerberus Capital Management focused exclusively on leveraging emerging technology, data, and advanced analytics to drive transformations. CTS employs expert technologists that work closely with Cerberus investment and operating professionals to apply new technologies, realize new sources of revenue and value creation, and accelerate technological transformation and differentiation.
For more information about our people and platforms, visit us at
www.cerberus.com.
1

Members

0

Attendees

0

Events

0

Superhosts