New York tech events, New York startup events, New York, Deloitte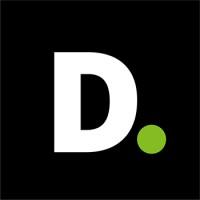 Deloitte @ New York
We are a group of techies and professionals, and the vision is for all of us to forge sustainable friendships, make new professional networks, learn together, and have meaningful interactions within the community!
Some rules and guidelines below. Feel free to ping any of the community leads about them!
Treat everyone respectfully, even when you are posting anonymously :)
Always be kind and supportive
Contribute by engaging with the community!
No spam, job-postings, or marketing material for services unless cleared with leads
No self-promotion without prior contributions unless cleared with leads
If you are interested to be a community lead or to be more involved with the group, please dm any of the community leads!
About Deloitte:
Deloitte drives progress. Our firms around the world help clients become leaders wherever they choose to compete. Deloitte invests in outstanding people of diverse talents and backgrounds and empowers them to achieve more than they could elsewhere. Our work combines advice with action and integrity. We believe that when our clients and society are stronger, so are we.
Deloitte refers to one or more of Deloitte Touche Tohmatsu Limited ("DTTL"), its global network of member firms, and their related entities. DTTL (also referred to as "Deloitte Global") and each of its member firms are legally separate and independent entities. DTTL does not provide services to clients. Please see
www.deloitte.com/about
to learn more.
The content on this page contains general information only, and none of Deloitte Touche Tohmatsu Limited, its member firms, or their related entities (collectively the "Deloitte Network") is, by means of this publication, rendering professional advice or services. Before making any decision or taking any action that may affect your finances or your business, you should consult a qualified professional adviser. No entity in the Deloitte Network shall be responsible for any loss whatsoever sustained by any person who relies on content from this page.
3

Members

0

Attendees

0

Events

0

Superhosts