New York tech events, New York startup events, New York, Vibe.xyz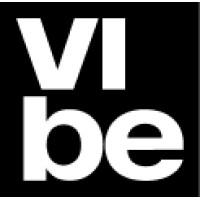 Vibe.xyz @ New York
We are a group of techies and professionals, and the vision is for all of us to forge sustainable friendships, make new professional networks, learn together, and have meaningful interactions within the community!
Some rules and guidelines below. Feel free to ping any of the community leads about them!
Treat everyone respectfully, even when you are posting anonymously :)
Always be kind and supportive
Contribute by engaging with the community!
No spam, job-postings, or marketing material for services unless cleared with leads
No self-promotion without prior contributions unless cleared with leads
If you are interested to be a community lead or to be more involved with the group, please dm any of the community leads!
About
Vibe.xyz:
We are the ultimate NFT-to-Product platform, taking NFT from pictures to products.
Vibe empowers creatives to focus on the "what" by removing the need to worry about the "how". We bring complex imaginations to life through valuable engineering innovation.
Our dynamic and extensible platform has advanced metadata and contract features that redefine traditional NFT standards. Our upgradability, plugin features, insights, and team management tools broaden the scope of what NFTs can accomplish. Come Vibe with us and take NFTs from Pictures to Products.
We are backed by some of the world's best investors including Aglaé Ventures (LVMH), Alchemy and K-Pop artist Psy's music label P Nation. Vibe is a global remote-first company HQ'd in San Francisco.
2

Members

0

Attendees

0

Events

0

Superhosts