New York tech events, New York startup events, New York, FounderMade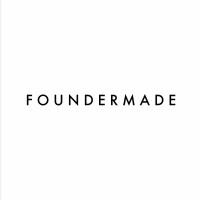 FounderMade @ New York
We are a group of techies and professionals, and the vision is for all of us to forge sustainable friendships, make new professional networks, learn together, and have meaningful interactions within the community!
Some rules and guidelines below. Feel free to ping any of the community leads about them!
Treat everyone respectfully, even when you are posting anonymously :)
Always be kind and supportive
Contribute by engaging with the community!
No spam, job-postings, or marketing material for services unless cleared with leads
No self-promotion without prior contributions unless cleared with leads
If you are interested to be a community lead or to be more involved with the group, please dm any of the community leads!
About FounderMade:
FounderMade hosts the world's best retail conferences to help brands scale their businesses and launch innovative consumer products. Our mission is to get the most inspiring, future-minded brands to the place where they belong...
... in the hands of those who want them.
We are disrupting the way retailers, investors, brands, and suppliers find, engage, and build long term, mutually beneficial partnerships with successful founder-led beauty, wellness, and food and beverage products across the world.
Through the FounderMade community, we are creating a new future for businesses, and consumers that's inclusive, inspiring, and value-driven. Our bi-annual summits bring together leaders and innovators from Target, Sephora, General Mills, Amazon, Bobbi Brown, CVS, Forbes, Unilever, RXBAR, Goldman Sachs, Whole Foods, Sun Bum, and many more. These leaders use FounderMade's Innovation Show as a platform to propel their businesses to new heights through unparalleled networking opportunities, innovative product discovery, and world-class education.
https://linktr.ee/foundermade
1

Members

0

Attendees

0

Events

0

Superhosts