New York tech events, New York startup events, New York, Winjit Technologies Pvt Ltd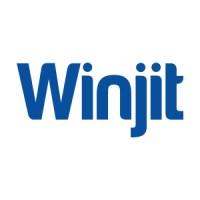 Winjit Technologies Pvt Ltd @ New York
We are a group of techies and professionals, and the vision is for all of us to forge sustainable friendships, make new professional networks, learn together, and have meaningful interactions within the community!
Some rules and guidelines below. Feel free to ping any of the community leads about them!
Treat everyone respectfully, even when you are posting anonymously :)
Always be kind and supportive
Contribute by engaging with the community!
No spam, job-postings, or marketing material for services unless cleared with leads
No self-promotion without prior contributions unless cleared with leads
If you are interested to be a community lead or to be more involved with the group, please dm any of the community leads!
About Winjit Technologies Pvt Ltd:
Winjit is India's leading provider of innovative engineering solutions. Founded in 2004, Winjit started as a summer internship project in entrepreneurship by two technology freaks Abhijit Junagade and Ashwin Kandoi in the picturesque town of Nashik which gained its recognition as an engineering technology company and marked its presence in several other countries such as US, UK, Australia, South Africa and Singapore.
Since its inception, Winjit has built and expanded its expertise in latest trending technologies including Internet of Things, Artificial Intelligence & Machine Learning, Blockchain & Fintech, BFSI Product Engineering and other emerging technologies. We provide end-to-end solutions from conceptualization and optimization to providing real-time solutions by developing software systems for any business is our forte.
Winjit's IoT product 'IoTSense' which is an Advanced full-scale IoT Platform, enables connecting Modern as well Legacy Protocol sensors, on the edge & cloud, securely. Since its launch, IoTSense has been the best example of how legacy devices and existing eco-system can be transformed into smarter businesses. It has won the NASSCOM Emerge 50 Award, 2017 for the Most Innovative Product and Business World Leadership & CIO Award, 2017 for the Best IoT Implementation. It is smart, secure and scalable software gateway platform which enables businesses to move from traditional technology implementation to smarter, real-time and advanced technological transformation. To know more visit
www.iotsense.io
Winjit's automated machine learning product, 'PredictSense', is an automated machine learning platform built on an open API structure using efficient algorithms. It helps you to solve complex real-time business problems with its high-power algorithms in a very less amount of operational time. It builds predictive models which in turn helps you take precise and optimum business decisions. You can integrate models developed in any of your existing or new development, without worrying about the underneath programming language. This product was named in the top 10 most recommended artificial intelligence solution providers by CIO Insider magazine. To know more visit
www.predictsense.io
Winjit's R&D team derive motivation from solving real-time problems for longer run with the ability to scale-up. Over the past decade, our expert team of engineering professionals have provided innovative technology and engineering solutions that has resulted in world-class recognition and long-standing customers.
To know more, click on
www.winjit.com
1

Members

0

Attendees

0

Events

0

Superhosts