New York tech events, New York startup events, New York, Naviro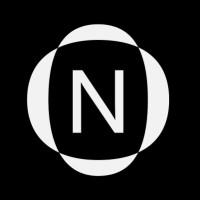 Naviro @ New York

We are a group of techies and professionals, and the vision is for all of us to forge sustainable friendships, make new professional networks, learn together, and have meaningful interactions within the community!

Some rules and guidelines below. Feel free to ping any of the community leads about them!

Treat everyone respectfully, even when you are posting anonymously :)

Always be kind and supportive

Contribute by engaging with the community!

No spam, job-postings, or marketing material for services unless cleared with leads

No self-promotion without prior contributions unless cleared with leads

If you are interested to be a community lead or to be more involved with the group, please dm any of the community leads!


About Naviro:
Naviro is a platform that simplifies digital marketing.

We help you automatically grow your online audience and increase sales. Our platform provides you with a tailored content strategy for your business, built to engage your specific target audience, wherever they are online in less than 30 mins.

Automatically populate your posting schedule, and guide you as to the optimum wording, hashtags and visual content to use to build your brand. You can post all your content from one place, and then we provide the analytics on all your posts in a way that provides just enough detail for you to take meaningful learnings from it.

We constantly review the performance of your posts and campaigns, and automatically provide you with an updated content strategy every two-weeks based on past-performance.
2

Members

0

Attendees

0

Events

0

Superhosts