New York tech events, New York startup events, New York, alternew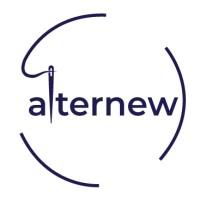 alternew @ New York

We are a group of techies and professionals, and the vision is for all of us to forge sustainable friendships, make new professional networks, learn together, and have meaningful interactions within the community!

Some rules and guidelines below. Feel free to ping any of the community leads about them!

Treat everyone respectfully, even when you are posting anonymously :)

Always be kind and supportive

Contribute by engaging with the community!

No spam, job-postings, or marketing material for services unless cleared with leads

No self-promotion without prior contributions unless cleared with leads

If you are interested to be a community lead or to be more involved with the group, please dm any of the community leads!


About alternew:
Alternew is a platform revolutionizing the fashion care industry. We empower fashion care specialists, whether that's a tailor, cobbler, or watch and jewelry care practitioner, with a cutting-edge SaaS tool that streamlines their operations and enhances the customer experience.

By bringing all aspects of their business onto one convenient platform, including booking management, payment processing, customer relationship management, and more, we're redefining how fashion care specialists operate. Join us in transforming the industry and supporting small businesses, brands, and the planet.
2

Members

0

Attendees

0

Events

0

Superhosts