New York tech events, New York startup events, New York, CAIS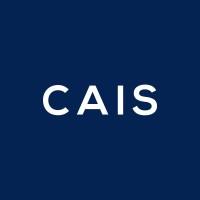 CAIS @ New York
We are a group of techies and professionals, and the vision is for all of us to forge sustainable friendships, make new professional networks, learn together, and have meaningful interactions within the community!
Some rules and guidelines below. Feel free to ping any of the community leads about them!
Treat everyone respectfully, even when you are posting anonymously :)
Always be kind and supportive
Contribute by engaging with the community!
No spam, job-postings, or marketing material for services unless cleared with leads
No self-promotion without prior contributions unless cleared with leads
If you are interested to be a community lead or to be more involved with the group, please dm any of the community leads!
About CAIS:
Founded in 2009, CAIS, a fintech leader, is transforming the world of alternative investing. For independent financial advisors, CAIS provides access, education, and operational efficiency they can use to transact at scale and capture more wallet share. For alternative asset managers, CAIS can help build their distribution network, capture new business, and cultivate relationships with independent financial advisors.
CAIS is empowering more than 32,000 unique advisors who oversee upwards of $3.5 trillion in network assets. As the first truly open marketplace where financial advisors and asset managers directly transact alternative investments and structured notes on a massive scale, CAIS has facilitated more than $25 billion in volume since its inception.
Headquartered in New York City, CAIS also has offices in Los Angeles, Austin, San Francisco, and London. For more information about CAIS, please visit
www.caisgroup.com.
https://www.caisgroup.com/legal/social-media-disclaimer
2

Members

0

Attendees

0

Events

0

Superhosts