New York tech events, New York startup events, New York, Pfizer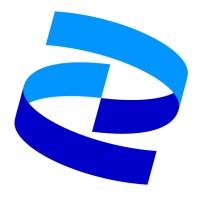 Pfizer @ New York
We are a group of techies and professionals, and the vision is for all of us to forge sustainable friendships, make new professional networks, learn together, and have meaningful interactions within the community!
Some rules and guidelines below. Feel free to ping any of the community leads about them!
Treat everyone respectfully, even when you are posting anonymously :)
Always be kind and supportive
Contribute by engaging with the community!
No spam, job-postings, or marketing material for services unless cleared with leads
No self-promotion without prior contributions unless cleared with leads
If you are interested to be a community lead or to be more involved with the group, please dm any of the community leads!
About Pfizer:
Breakthroughs That Change Patients' Lives: Pfizer is a leading research-based biopharmaceutical company. We apply science and our global resources to deliver innovative therapies that extend and significantly improve lives. Every day, Pfizer colleagues work across developed and emerging markets to advance wellness, prevention, treatments and cures that challenge the most feared diseases of our
time.To
learn more, visit
www.pfizer.com.
For additional information on our guidelines, please visit
http://www.pfizer.com/community-guidelines
Beware of scams from individuals, organizations and Internet sites claiming to represent Pfizer in recruitment activities. A formal Pfizer recruitment process is required for all authorized positions posted by Pfizer prior to issuing an offer of employment. This Pfizer process includes an interview and never requires payment or fees from job applicants. If you receive a suspicious email message or phone call about recruiting on behalf of Pfizer, do not provide any personal information or pay any fees. Interested candidates should apply to current openings through this Pfizer website. Pfizer accepts no responsibility for any costs or charges incurred as a result of fraudulent activity.
2

Members

0

Attendees

0

Events

0

Superhosts