New York tech events, New York startup events, New York, Interplay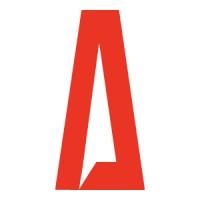 Interplay @ New York

We are a group of techies and professionals, and the vision is for all of us to forge sustainable friendships, make new professional networks, learn together, and have meaningful interactions within the community!

Some rules and guidelines below. Feel free to ping any of the community leads about them!

Treat everyone respectfully, even when you are posting anonymously :)

Always be kind and supportive

Contribute by engaging with the community!

No spam, job-postings, or marketing material for services unless cleared with leads

No self-promotion without prior contributions unless cleared with leads

If you are interested to be a community lead or to be more involved with the group, please dm any of the community leads!


About Interplay:
Interplay is an ecosystem where ideas scale. Our mission is to accelerate humankind's potential by streamlining the journey of the entrepreneur.

We've built an ecosystem that supports founders in numerous ways: capital, mentorship, services and education.

Capital: We invest in high-growth technology companies via direct and secondary transactions, and high yield fund managers through our Venture Capital arm and Family Office.

Studio: We cofound and incubate companies. When we cofound a company we're typically starting from scratch – building an idea we have. When we incubate we help other teams scale their company.

Platform: In addition to educational content, our platform also provides services - such as accounting, marketing and beyond - to more than 10% of all venture backed companies in the US.

Visit our website to learn more and get in touch with us.
1

Members

0

Attendees

0

Events

0

Superhosts