New York tech events, New York startup events, New York, McKinsey & Company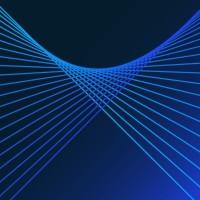 McKinsey & Company @ New York

We are a group of techies and professionals, and the vision is for all of us to forge sustainable friendships, make new professional networks, learn together, and have meaningful interactions within the community!

Some rules and guidelines below. Feel free to ping any of the community leads about them!

Treat everyone respectfully, even when you are posting anonymously :)

Always be kind and supportive

Contribute by engaging with the community!

No spam, job-postings, or marketing material for services unless cleared with leads

No self-promotion without prior contributions unless cleared with leads

If you are interested to be a community lead or to be more involved with the group, please dm any of the community leads!


About McKinsey & Company:
McKinsey & Company is a global management consulting firm. We are the trusted advisor to the world's leading businesses, governments, and institutions.

We work with leading organizations across the private, public and social sectors. Our scale, scope, and knowledge allow us to address problems that no one else can. We have deep functional and industry expertise as well as breadth of geographical reach. We are passionate about taking on immense challenges that matter to our clients and, often, to the world.

We work with our clients as we do with our colleagues. We build their capabilities and leadership skills at every level and every opportunity. We do this to help build internal support, get to real issues, and reach practical recommendations. We bring out the capabilities of clients to fully participate in the process and lead the ongoing work.
1

Members

0

Attendees

0

Events

0

Superhosts