New York tech events, New York startup events, New York, Chubb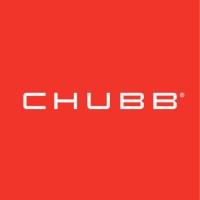 Chubb @ New York
We are a group of techies and professionals, and the vision is for all of us to forge sustainable friendships, make new professional networks, learn together, and have meaningful interactions within the community!
Some rules and guidelines below. Feel free to ping any of the community leads about them!
Treat everyone respectfully, even when you are posting anonymously :)
Always be kind and supportive
Contribute by engaging with the community!
No spam, job-postings, or marketing material for services unless cleared with leads
No self-promotion without prior contributions unless cleared with leads
If you are interested to be a community lead or to be more involved with the group, please dm any of the community leads!
About Chubb:
Chubb is the world's largest publicly traded property and casualty insurance company. With operations in 54 countries and territories, Chubb provides commercial and personal property and casualty insurance, personal accident and supplemental health insurance, reinsurance and life insurance to a diverse group of clients. As an underwriting company, we assess, assume and manage risk with insight and discipline. We service and pay our claims fairly and promptly. The company is also defined by its extensive product and service offerings, broad distribution capabilities, exceptional financial strength and local operations globally. Parent company Chubb Limited is listed on the New York Stock Exchange (NYSE: CB) and is a component of the S&P 500 index. Chubb maintains executive offices in Zurich, New York, London, Paris and other locations, and employs 31,000 people worldwide. Additional information can be found at:
chubb.com.
Read our Social Media Guidelines here:
https://www.chubb.com/us-en/about-chubb/chubbs-social-media-guidelines.aspx
Notre section « À propos » est également disponible en français, ici:
https://www.chubb.com/ca-fr/about-chubb-in-canada/a-propos-de-chubb-au-canada.aspx
2

Members

0

Attendees

0

Events

0

Superhosts