New York tech events, New York startup events, Marketing
Breaking Barriers in Fundraising: Navigating Today's Fundraising Market for Minority and Immigrant Founders
Tue, Nov 14, 11:00 PM - 02:00 AM
Cool venue in Long Island City, Queens
100 attendees
Hosted by: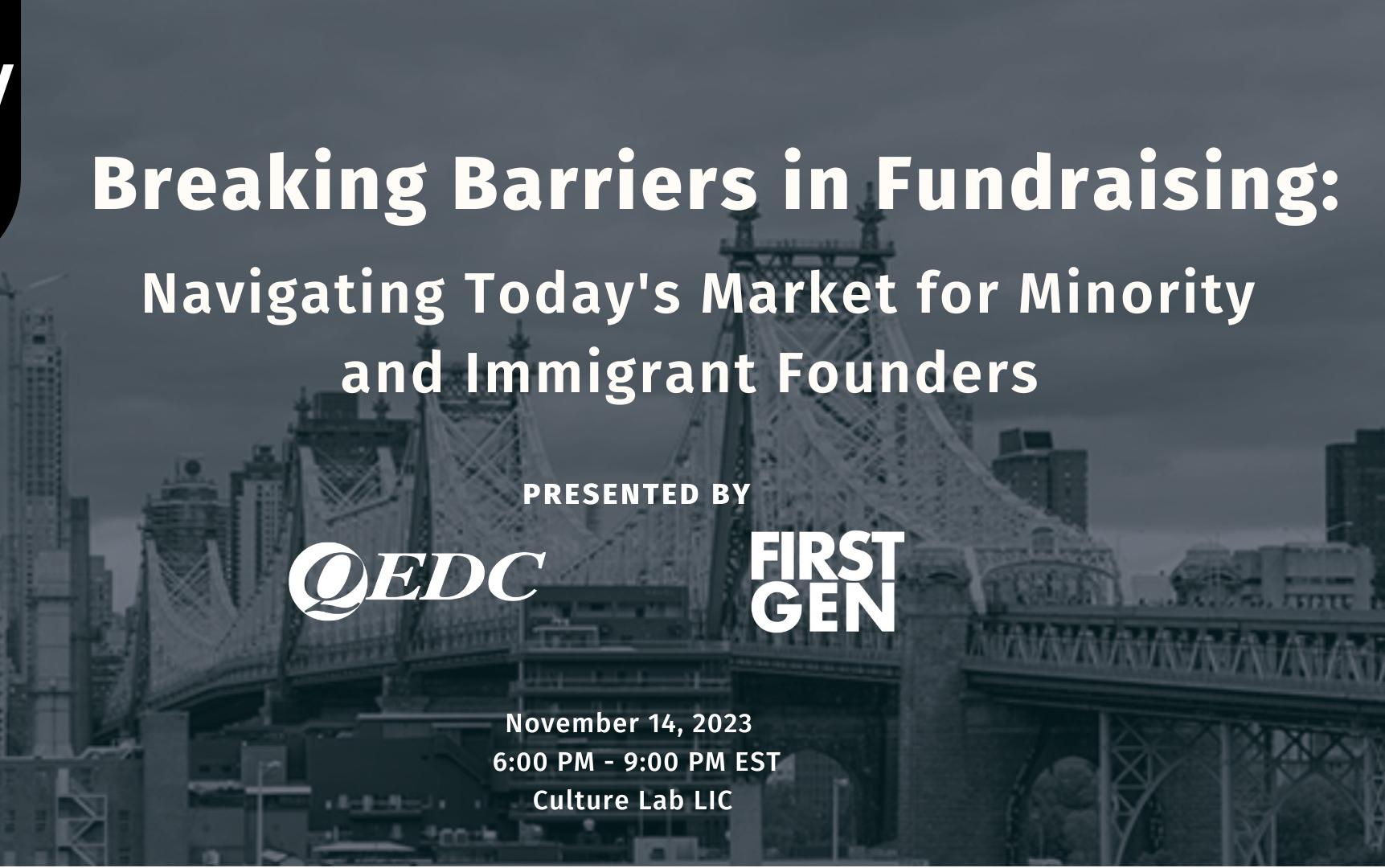 Generic fundraising advice rarely works if you don't fit a specific founder profile. That is especially true in today's market.


​​Join QEDC and FirstGen for an important conversation with early stage VCs, who are also firstgen. They will discuss what investors are looking for and provide examples of what businesses they themselves have invested in. This information will give you the knowledge and tools needed to prepare a compelling reason why your new venture is something to be taken seriously and worthy of investment.


Our Panelists

​Joanne Lin - Partner, NTT VC. NTT VC is an independent venture capital firm formed in collaboration with NTT that invests broadly in technology startups of all stages and sectors, with an emphasis on the future of enterprise, digital health and innovations powered by AI, machine learning and data.
​
Antonio Osio, General Partner, ANIMO Ventures. ANIMO Ventures is a seed stage focused fund that leads pre-seed and seed rounds across the US.
​
Ashley Aydin - Principal, VamosVentures. VamosVentures is an LA-based VC fund that invests in Latinx and diverse teams solving real problems through scalable, tech-driven companies with an emphasis on health & wellness, future of work, fintech and sustainability.
​
Matias Barbero - Principal, FJ Labs. FJ Labs is a stage-agnostic investment firm that focuses on marketplaces and consumer-facing startups.
​
Mat Kaliski - Principal, Acronym Venture Capital. Acronym invests in Late Seed and Series A rounds of B2B software and omni-channel consumer brands.
​
Following the panel, you'll have the chance to connect with other founders, investors and supporters in both Queens Tech and FirstGen community. Whether you are just starting out or are already well on your way, we hope you'll join us for the evening.


Complimentary food and drink will be provided.