New York tech events, New York startup events, Founder, Expat, Coffee, startups, British
British Founders Coffee Huddle NYC
Thu, Nov 30, 02:00 PM - 03:15 PM
Midtown Manhattan
20 attendees
Hosted by: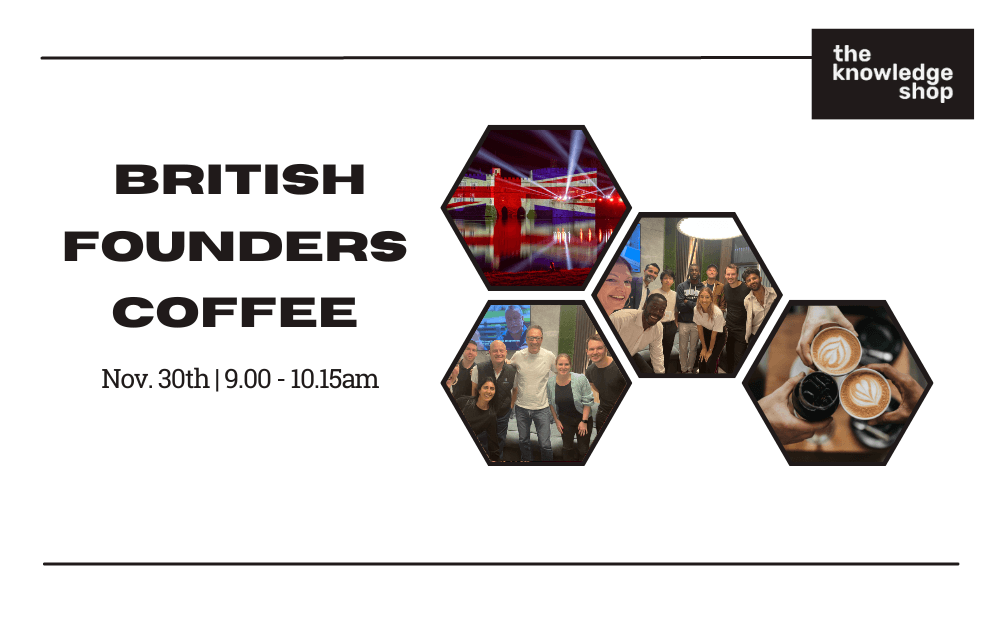 Have a cuppa (coffee if you must), with fellow founders from across the pond.

​Share, learn and collaborate to make startup life that little bit easier.

​Discuss all things UK, without having to explain what Dragon's Den is, or why U.S Cadburys should not be considered chocolate.

​FYI - exclusively for founders born or raised in the UK.

​Not a Brit, but love the idea?
We organise coffees for all founders on different days, DM for details.