New York tech events, New York startup events, Indonesia, Culture
Celebrating Indonesia Festival & Fundraising 2022 🇮🇩🎉
Sat, Oct 15, 05:00 PM - 10:00 PM
400 attendees
Hosted by: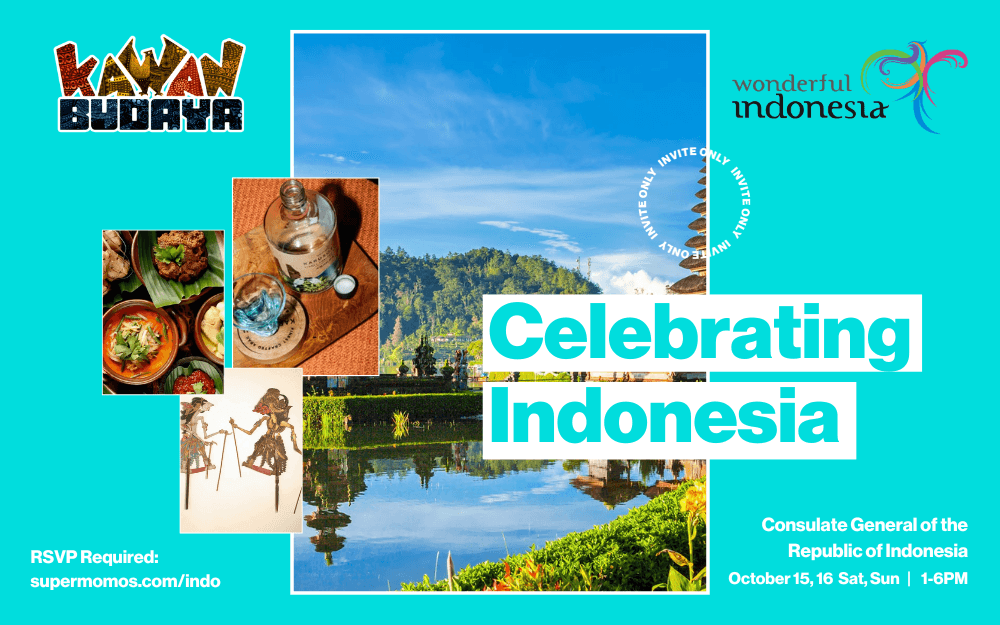 Join us in one of Indonesia's biggest festivals of the year in NYC! The event will take place at the Indonesian Consulate, and will showcase everything from cultural live performances (live puppet, dancing), to panel discussions with Indonesian leaders & entrepreneurs, to food and drink tasting throughout the event! (authentic Indonesian food and single origin coffee)
Celebrate with us, bring along friends (ALL nationalities welcome!), and explore the rich culture of Wonderful Indonesia.
RSVP is required and you will get an approval email once confirmed!
Also we (Kawan Budaya) are a non-profit hosting this event free of charge and would appreciate any and all donations ❤️
https://donate.stripe.com/14k5kOcTYc2g1wY3ce
OR,
Venmo: @kawanbudaya
On the agenda:
www.kawanbudaya.org/program
To view complete of the festival program (please keep scroll down until the page pop on the website)
About Kawan Budaya:
Kawan Budaya is a community organization established by Indonesian diaspora, that are rooting for the richness of Indonesia's tradition and customs.
https://www.kawanbudaya.org/
***Special thank you to event sponsors:
Indonesia's Ministry of Tourism and Creative Economy:
https://kemenparekraf.go.id/
Consulate General of the Republic of Indonesia:
https://kemlu.go.id/newyork/en
Wonderful Indonesia:
https://www.indonesia.travel/gb/en/home
Mezcal Union USA:
https://mezcalunion.com
KOMANEKA:
https://gallery.komaneka.com
Los Tacos no.1:
https://www.lostacos1.com/
Dua DC:
https://duadc.com/
Bank BNI NY:
https://www.bankbniny.com/
Juara Skin Care:
https://www.juaraskincare.com/
Bali Bungalow:
https://bali-bungalow.com/
BRI NY
Mr.Nico
***Indonesian Food In-Kind Donation, Food Vendors, and Community Partners
Supermomos/ IGA / Keeping It Indo / Jakarta Munch / Awang Kitchen / Mamika / MakanFusion / Satu Pelangi / Righteous Rendang / Warung Selasa / Puti Sabai Kitchen /
TeaArtsCulture.org
/ Asia Society / Asian CineVision / Lanterne Candle Lab