New York tech events, New York startup events,
Cornell Blockchain Club Social Mixer #1
Fri, Oct 07, 11:30 PM - 03:00 AM
To be shared on approval
100 attendees
Hosted by: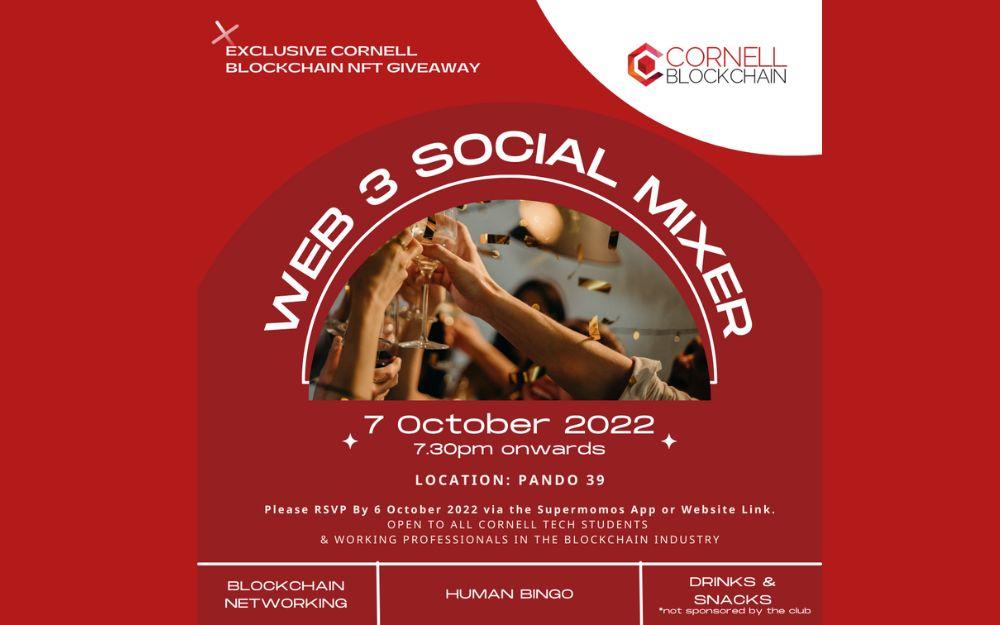 Come join us for our first ever Cornell (NYC) Blockchain social mixer - get connected with like-minded people within the club and talk about all things web3.

Open to all Cornell Tech students and approved Supermomos members (Blockchain industry).

RSVP is a must.