New York tech events, New York startup events,
Empower Women: Financial Literacy Insights from Female Founders & Investors
Wed, Nov 29, 10:30 PM - 01:00 AM
Google NYC
100 attendees
Hosted by: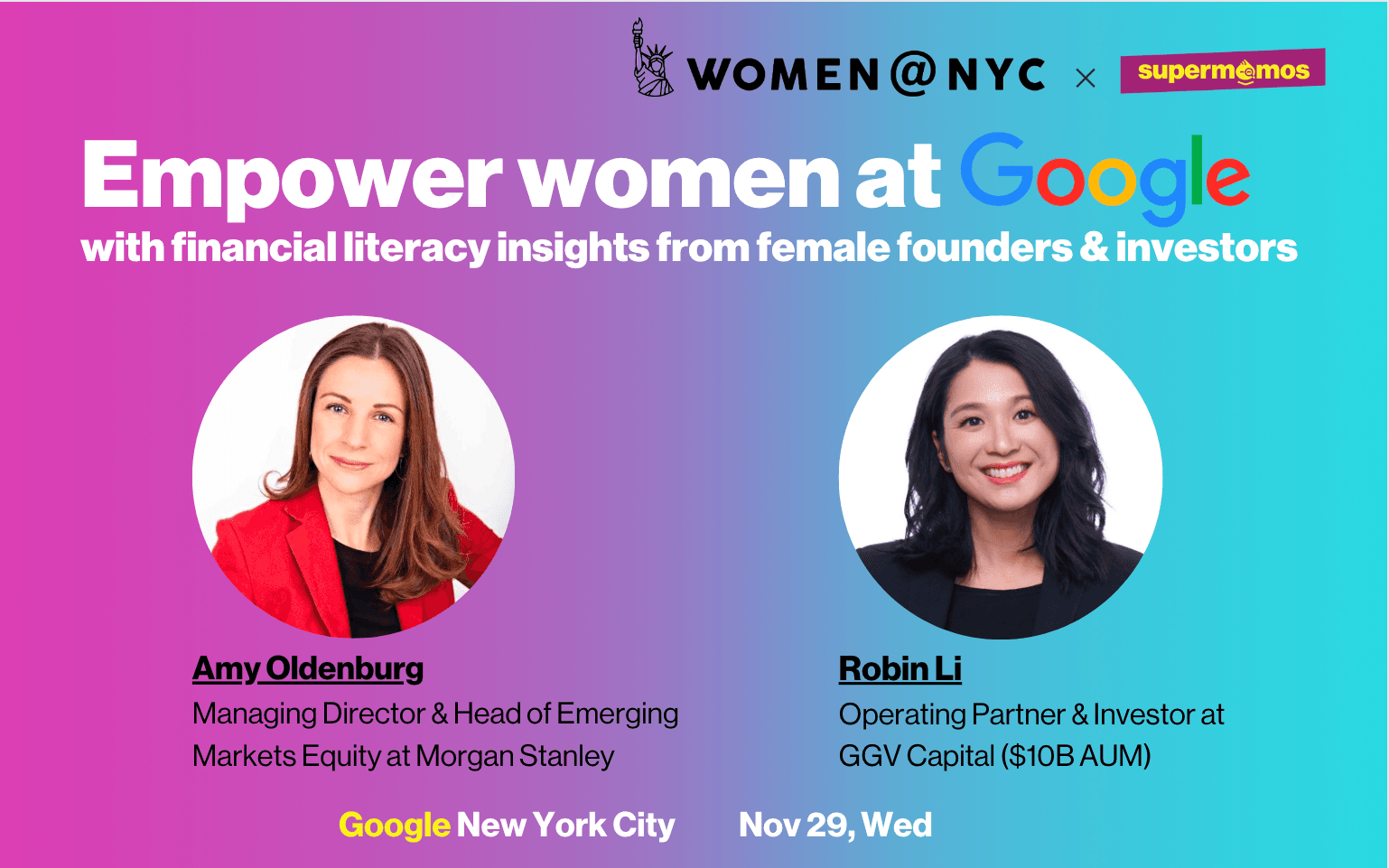 Googlers Only. Women@ Google x Supermomos are hosting Empower women at Google: with financial literacy insights from female founders & investors on November 29th.


Join us for a fireside chat with 3 incredible female founders & investors to gain perspective on personal finance. There will be light bites and mingling after the fireside chat session.


Amy Oldenburg is a Managing Director at Morgan Stanley Investment Management, Head of Emerging Markets Equity. During her 20+ years at Morgan Stanley, she focused on emerging markets and trading.


Robin Li is Operating Partner and investor at GGV Capital ($10B+ AUM). Over the past two decades, the firm has backed more than 400 companies around the world, including Affirm, Airbnb, Alibaba, Big Commerce, Boss Zhipin, Grab, HashiCorp, and many more.


Eve Halimi is Co-Founder & Co-CEO at Alinea ($2M seed, Y-Combinator backed). Alinea is your personal wealth manager. They automate your investing with a combination of investment experts and AI.


This event is for Googlers only.