New York tech events, New York startup events,
Female Founders & Funders Fireside chat & Mixer: The State of the Year w. Jennifer Tegan, MD of New York Ventures at Empire State Development & Natalie Lung, Tech Reporter at Bloomberg
Wed, Dec 06, 11:30 PM - 01:30 AM
Cool Spot in NYC
75 attendees
Hosted by: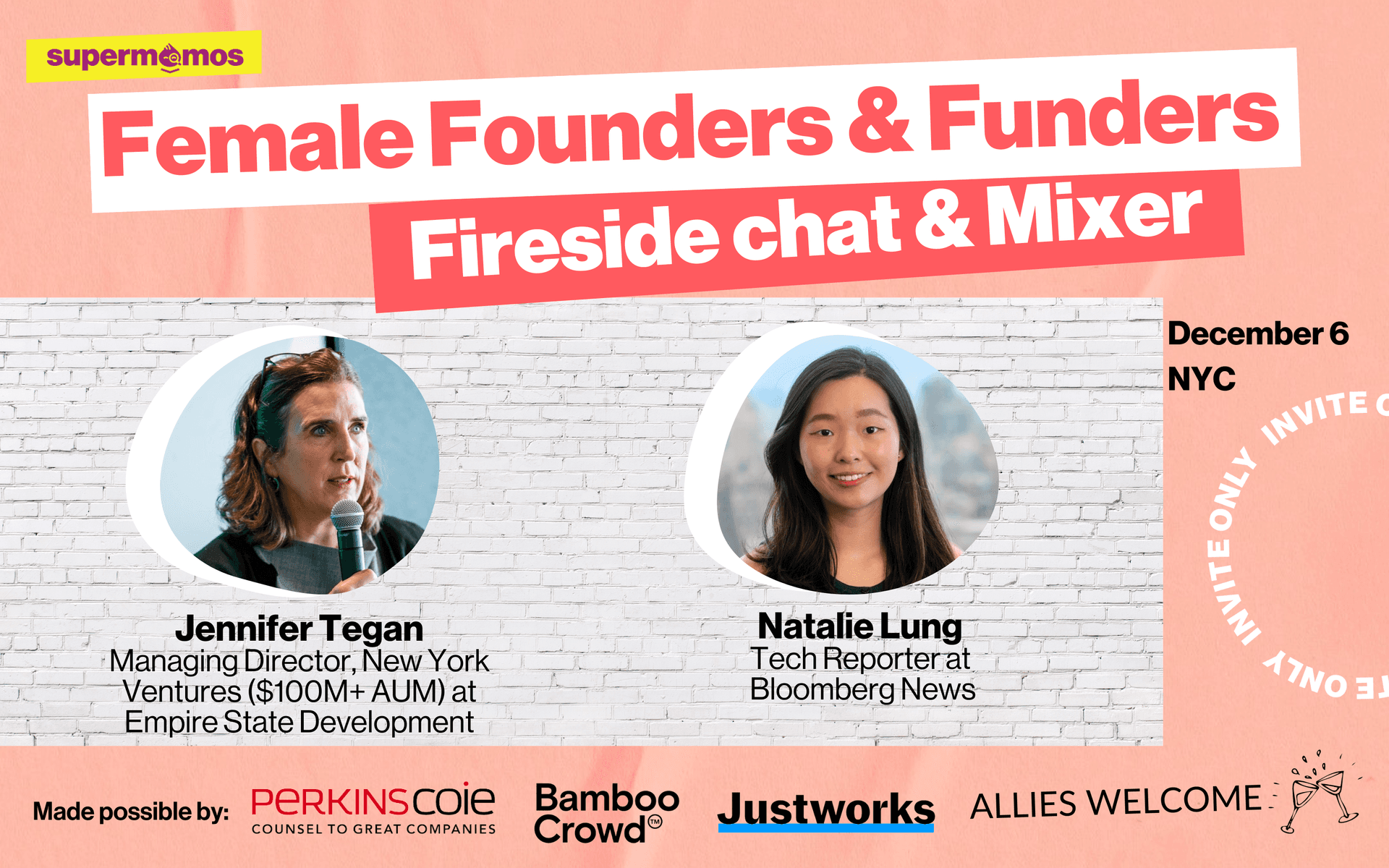 As 2023 draws to a close, we invite you to an engaging evening that promises to be a blend of insight, inspiration, and networking. We will feature two distinguished speakers: Jennifer Tegan, Managing Director at New York Ventures, Empire State Development, and Natalie Lung, a Tech Reporter at Bloomberg News.
Jennifer Tegan, with her deep understanding of New York's tech landscape, will delve into the current state of technology in New York, discussing New York Ventures' investment philosophy, and what they look for in founders and investments.
On New York Ventures: The NY state has devoted $100M –with an additional $35 million in SSBCI funding–to a direct investment venture capital fund that is actively deploying capital. The goal is to build a robust startup ecosystem across New York State, leveraging public and private sector assets.
Complementing Jennifer's insights, Natalie Lung will provide an overview of the broader state of tech and consumer technology, leveraging her experience as a tech reporter to bring cutting-edge trends and insights to the forefront.
This is a must-attend for female founders and investors. It's not only an opportunity to gain valuable insights but also to connect with like-minded leaders in the field. Allies are welcome!
This event is made possible by our patrons, Perkins Coie and Bamboo Crowd.
Perkins Coie is an international law firm that represents emerging and growth companies across all stages of their life cycle – from founder to IPO.
Bamboo Crowd is a top-tier tech recruiting partner that utilizes innovative fee structures such as Hire Now Pay Later – contact them today to find out more. Email:
allyssa@bamboocrowd.com
Justworks is a technology company that levels the playing field for all small businesses. Through our software and as a partner, we help our customers take care of their teams, streamline their operations, and navigate the complex aspects of managing a workforce with confidence. To achieve this, we are uncompromising in our focus on building for small businesses and understanding their unique needs. Our flexible platform empowers them to assemble powerful self-service capabilities to meet their payroll, tax, HR, and compliance needs. Plus, we've got their back with 24/7 human support, on-demand expertise, and access to high-quality benefits designed for the modern workforce.