New York tech events, New York startup events, Founder, Investor, Strategy, Strategy & Business Operations, Business Operations, Venture Capital, Business Intelligence, Legal
Mario for Tech: Video Game Challenges for those in tech.
Tue, Dec 05, 10:30 PM - 12:30 AM
Secret Office in Flatiron
30 attendees
Hosted by: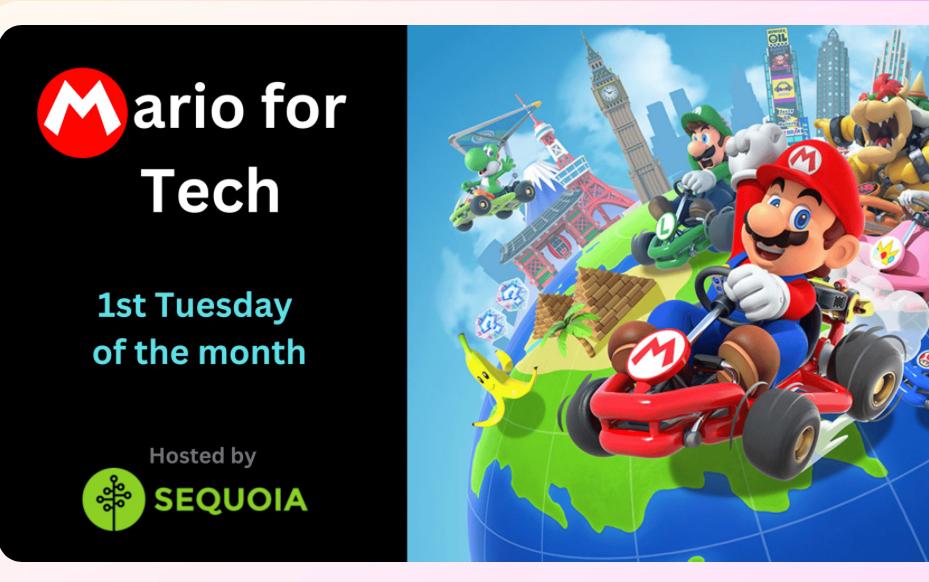 A monthly social where we bring our Nintendo Switches and hook up to the big screens to play a suite of Mario games (eg: cart, soccer, tennis, etc…).

We have food, drink, and friendly competition…

If you're a founder, beat an investor!

If you're an operator, beat everyone!

Free to join, but exclusive to the nyc tech community of investors, founders, and operators.