🚀 🤩

#DIVERSITY

🚀 🤩

#CULTURE

🚀 🤩

#FRIENDSHIP

🚀 🤩

#CURATED

🚀 🤩

#COMMUNITY

🚀 🤩

#IRL

🚀 🤩

#DIVERSITY

🚀 🤩

#CULTURE

🚀 🤩

#FRIENDSHIP

🚀 🤩

#CURATED

🚀 🤩

#COMMUNITY

🚀 🤩

#IRL

🚀 🤩

#DIVERSITY

🚀 🤩

#CULTURE

🚀 🤩

#FRIENDSHIP

🚀 🤩

#CURATED

🚀 🤩

#COMMUNITY

🚀 🤩

#IRL

🚀 🤩

#DIVERSITY

🚀 🤩

#CULTURE

🚀 🤩

#FRIENDSHIP

🚀 🤩

#CURATED

🚀 🤩

#COMMUNITY

🚀 🤩

#IRL

🚀 🤩

#DIVERSITY

🚀 🤩

#CULTURE

🚀 🤩

#FRIENDSHIP

🚀 🤩

#CURATED

🚀 🤩

#COMMUNITY

🚀 🤩

#IRL

🚀 🤩

#DIVERSITY

🚀 🤩

#CULTURE

🚀 🤩

#FRIENDSHIP

🚀 🤩

#CURATED

🚀 🤩

#COMMUNITY

🚀 🤩

#IRL

🚀 🤩

#DIVERSITY

🚀 🤩

#CULTURE

🚀 🤩

#FRIENDSHIP

🚀 🤩

#CURATED

🚀 🤩

#COMMUNITY

🚀 🤩

#IRL

🚀 🤩

#DIVERSITY

🚀 🤩

#CULTURE

🚀 🤩

#FRIENDSHIP

🚀 🤩

#CURATED

🚀 🤩

#COMMUNITY

🚀 🤩

#IRL

🚀 🤩

#DIVERSITY

🚀 🤩

#CULTURE

🚀 🤩

#FRIENDSHIP

🚀 🤩

#CURATED

🚀 🤩

#COMMUNITY

🚀 🤩

#IRL

🚀 🤩

#DIVERSITY

🚀 🤩

#CULTURE

🚀 🤩

#FRIENDSHIP

🚀 🤩

#CURATED

🚀 🤩

#COMMUNITY

🚀 🤩

#IRL
New York tech events, New York startup events, Nonprofit, Social, Fundraiser
TAPpy Hour at Helen's in partnership with Meals for Unity
Thu, Jun 15, 11:00 PM - 02:00 AM
To be shared on approval
110 attendees
Hosted by: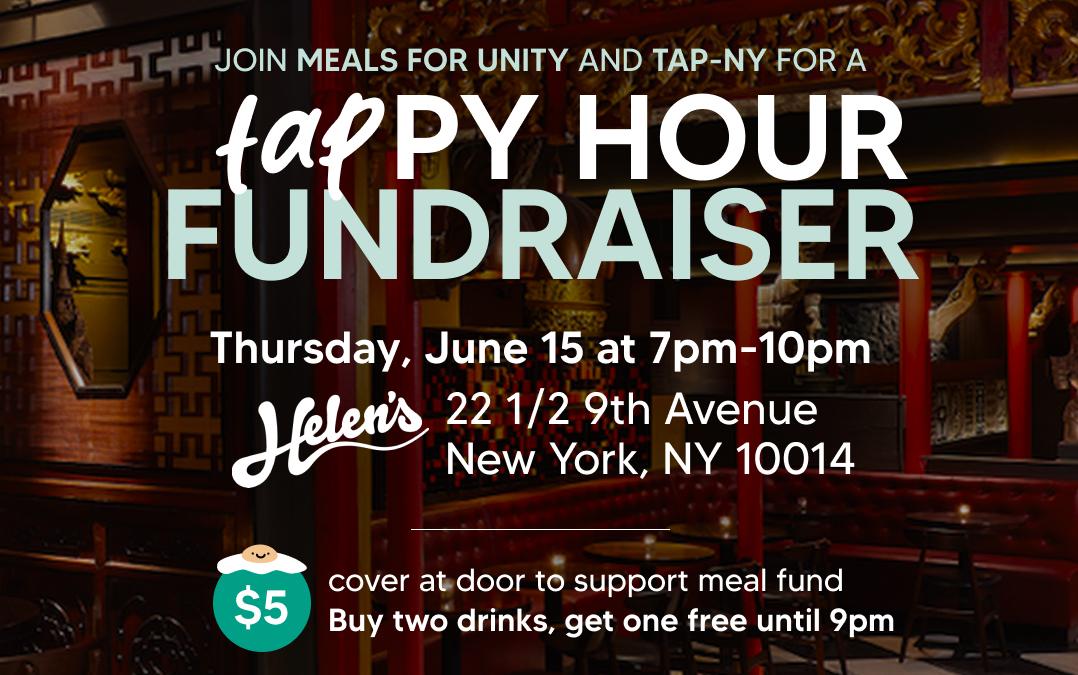 RSVP via this link:
https://www.eventbrite.com/e/june-tappy-hour-at-helens-in-partnership-with-meals-for-unity-tickets-634231251747
Join TAP-NY and Meals for Unity at Helen's New York for our June TAPpy Hour! Helen's offers a selection of premium Asian-inspired cocktails, each one carefully named to pay homage to iconic experiences in both Asia and New York. Come try their popular cocktails such as Lost in Tokyo and their Lychee Martini, while enjoying the ornate decoration and atmosphere inside. Small Asian-fusion bites will be available for purchase.
For this special TAPpy Hour, we are partnering with Meals for Unity, a volunteer organization based in NYC with a vision to tackle food insecurity & spread of awareness of social inequalities in AAPI communities across NYC. Members of both TAP-NY and Meals for Unity will be in attendance so please come out, mingle, and learn more about our respective organizations and opportunities to get involved!
TAPpy Hour events are a great way to grab some drinks with other TAP members, learn about upcoming events, and foster genuine relationships. Our events are 100% inclusive to everybody, regardless of background, so don't be a stranger! Coming alone and unsure of what to expect? Say hi to any of our board members, and we'll be sure to introduce you around!
We're always on the lookout for wonderful volunteers to help us at our TAPpy Hours – if interested, please sign up on our form here to help us out at the door.
Pricing:
Ladies & Gentleman: $5 at the door (proceeds will go directly to Meals for Unity to support their mission of providing free meals to AAPI elderly in NYC).
Happy Hour Deal (7-9pm): Buy any two drinks, and get one free!
----
COVID-19 Policy
We require all attendees to be fully vaccinated, meaning the attendee has received all recommended COVID-19 vaccines, including any booster dose(s) when eligible.
SAFER SPACE Policy
TAP-NY creates events for everyone to feel welcome. We have a zero tolerance policy for harassment, unwanted touch, and discrimination. If someone is making you uncomfortable, please let a TAP-NY board member know.