New York tech events, New York startup events, Engineering, Product, Marketing, Design, Sales & BD, Finance, Strategy, Founder, Investor, Venture Capital, Data Science
Mundo Lingo
Wed, Nov 15, 12:00 AM - 04:48 AM
Sweet & Vicious (5 Spring St, New York, NY 10012, USA)
150 attendees
Hosted by: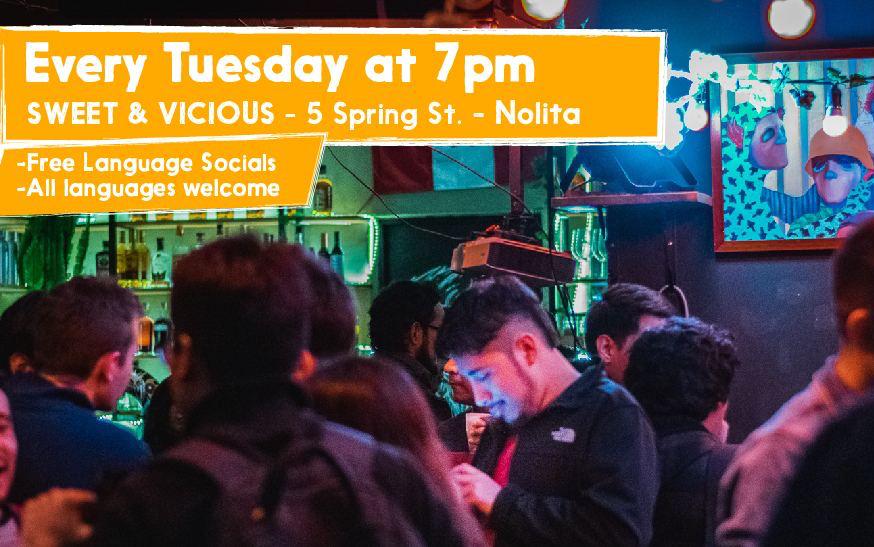 100s of people from around the 🌎 meet weekly to socialise, have a drink, and meet foreign/local people of all ages. It's chilled, fun and free. Please remember to bring a valid ID, local or foreign.
🟢 The Flags
Place flags on your chest from top to bottom according to fluency. We offer flags from 200+ places.
🟢 Stand to mingle, sit to dwindle!
🗣 Talk about anything you like. You don't have to be an advanced speaker - it's open to everyone!
🛎 Reception 7 - 9pm
Not obligatory, but arrive at this time if you're new or want those drinks specials.
Connect with us 👉 
linktr.ee/mundolingo