New York tech events, New York startup events, Private Social Networking
NY Tech Week: 🎭 Masquerade Halloween Dinner Party
Sat, Oct 21, 11:00 PM - 02:00 AM
Hudson Square
Hosted by:
Private Social Networking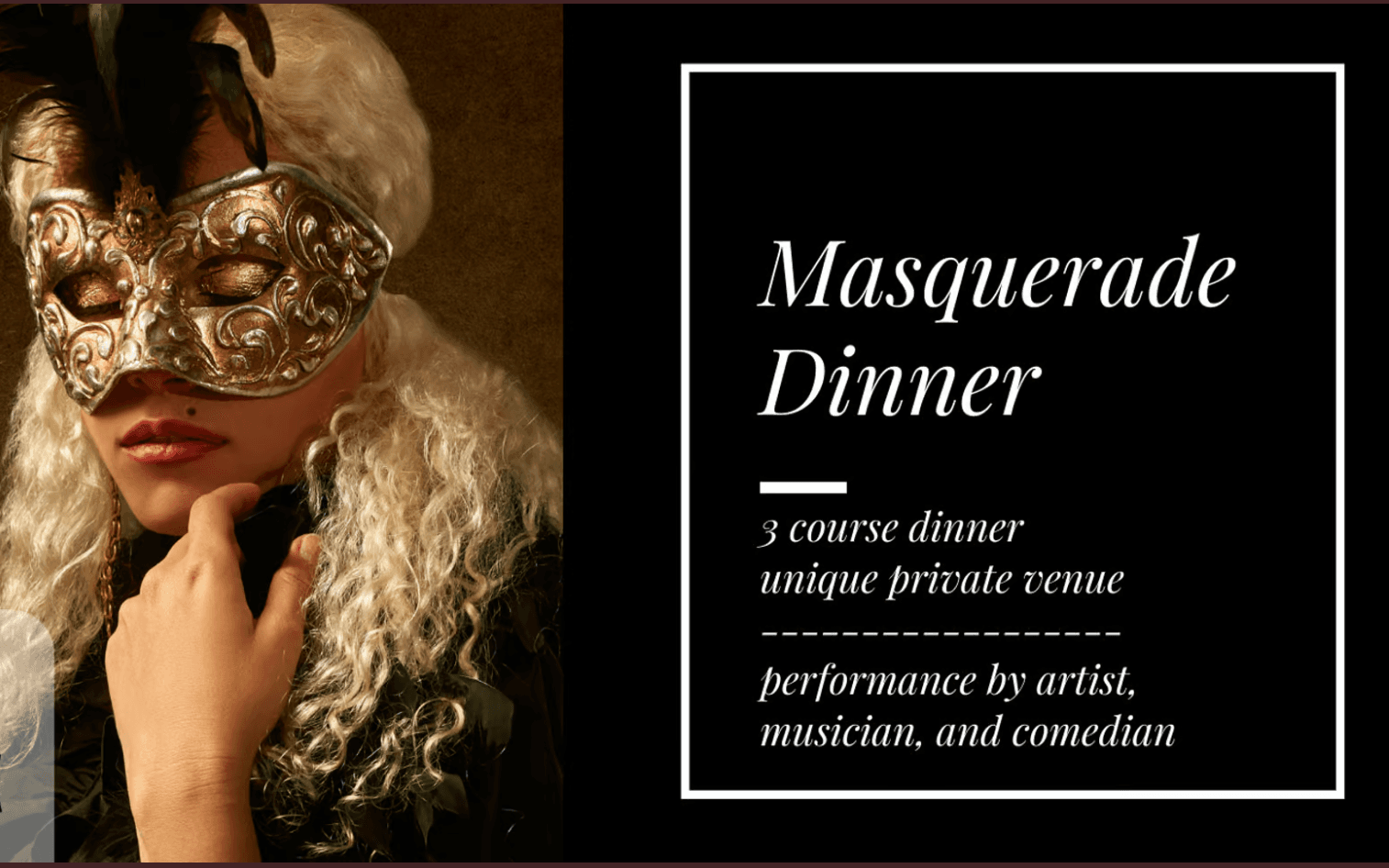 PLEASE NOTE: This is a ticketed event: $130 per person. Pay at the door.


🍽️ Enjoy a 3-course dinner from our private chef!

-- An endless stream of wines collected from some of the region's finest organic manufacturers will be served.

-- Performances and live music by an in-house sculptor, jazz musicians, and a comedian.

-- Cocktail attire is encouraged to fit the occasion.

-- Masquerade masks will be provided to all guests who purchase a ticket to celebrate the Dinner Table's Halloween celebration


🎨 Who are the artists?

-- Romolo - Sculptor: His sculptures will be on display throughout the private venue for guests to see

-- Jazz Musicians

-- Veronica - Comedian: Veronica will close the night out with her comedy set, she's performed live in a variety of comedy clubs in NYC


🎟️ What are the key details of The Dinner Table?

-- Bottomless wine collected from local organic manufacturers curated by our in-house Sommelier.

-- Three-course plated dinner prepared by our private chef, with an evergreen menu offering that supports different dietary needs and cuisine specialties.

-- Live performances & presentations from local NYC artists and creators who will showcase their world-class creativity.

-- Unique venues in lower Manhattan, enabling our guests to experience dining in a new and exciting private environment.


​❓Questions? Follow, connect, and message us on:

-- ​The Dinner Table: Instagram, Website


🍽️ What is The Dinner Table?

-- The Dinner Table hosts immersive experiences for our community members to connect over wine, art, and delicious food!