🚀 🤩

#DIVERSITY

🚀 🤩

#CULTURE

🚀 🤩

#FRIENDSHIP

🚀 🤩

#CURATED

🚀 🤩

#COMMUNITY

🚀 🤩

#IRL

🚀 🤩

#DIVERSITY

🚀 🤩

#CULTURE

🚀 🤩

#FRIENDSHIP

🚀 🤩

#CURATED

🚀 🤩

#COMMUNITY

🚀 🤩

#IRL

🚀 🤩

#DIVERSITY

🚀 🤩

#CULTURE

🚀 🤩

#FRIENDSHIP

🚀 🤩

#CURATED

🚀 🤩

#COMMUNITY

🚀 🤩

#IRL

🚀 🤩

#DIVERSITY

🚀 🤩

#CULTURE

🚀 🤩

#FRIENDSHIP

🚀 🤩

#CURATED

🚀 🤩

#COMMUNITY

🚀 🤩

#IRL

🚀 🤩

#DIVERSITY

🚀 🤩

#CULTURE

🚀 🤩

#FRIENDSHIP

🚀 🤩

#CURATED

🚀 🤩

#COMMUNITY

🚀 🤩

#IRL

🚀 🤩

#DIVERSITY

🚀 🤩

#CULTURE

🚀 🤩

#FRIENDSHIP

🚀 🤩

#CURATED

🚀 🤩

#COMMUNITY

🚀 🤩

#IRL

🚀 🤩

#DIVERSITY

🚀 🤩

#CULTURE

🚀 🤩

#FRIENDSHIP

🚀 🤩

#CURATED

🚀 🤩

#COMMUNITY

🚀 🤩

#IRL

🚀 🤩

#DIVERSITY

🚀 🤩

#CULTURE

🚀 🤩

#FRIENDSHIP

🚀 🤩

#CURATED

🚀 🤩

#COMMUNITY

🚀 🤩

#IRL

🚀 🤩

#DIVERSITY

🚀 🤩

#CULTURE

🚀 🤩

#FRIENDSHIP

🚀 🤩

#CURATED

🚀 🤩

#COMMUNITY

🚀 🤩

#IRL

🚀 🤩

#DIVERSITY

🚀 🤩

#CULTURE

🚀 🤩

#FRIENDSHIP

🚀 🤩

#CURATED

🚀 🤩

#COMMUNITY

🚀 🤩

#IRL
New York tech events, New York startup events, Brunch, Dating, Singles, Relationship, Cocktails
Sober Drag Brunch - Pride Edition
Sun, Jun 18, 06:00 PM - 07:00 PM
Dromedary Urban Tiki Bar (266 Irving Ave, Brooklyn, NY 11237, USA)
50 attendees
Hosted by: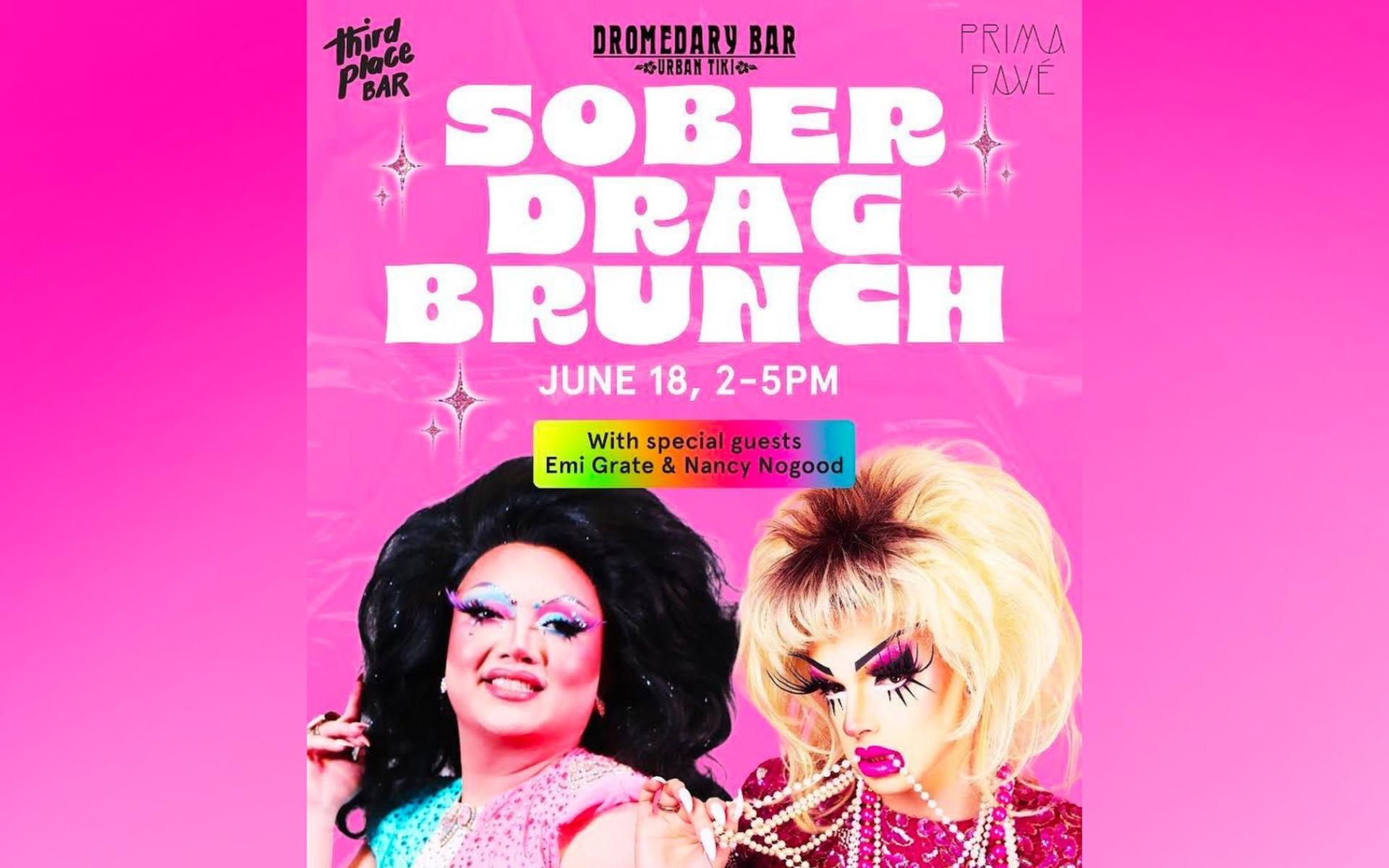 👑 I DON'T EVEN KNOW WHERE TO START WITH THIS I'M SO EXCITED 👑 It's a drag brunch. With Nancy Nogood and Emi Grate. At a tiki bar in Bushwick. During 🏳️‍🌈 Pride month 🏳️‍🌈. With a fully non-alcoholic menu. Including bottomless mimosas and bloody's. We'll be popping bottles 🍾. Throwing dollar bills 💵. There will be lip synching. Opera singing. All the shenanigans of an NYC drag brunch, just none of the booze. WHAT ARE YOU WAITING FOR.
🎟️ There are two ticket options:
1. Bottomless (brunch dish + unlimited mimosas or bloody mary's)
2. Brunch dish + 1 drink.
You can purchase additional food and drinks (specialty cocktails!) a la carte. The tickets also include the show and 20% gratuity for the bar staff.
⏰ Seating and food service starts at 2pm, show starts around 3pm and runs through 5pm. SEATING IS FIRST COME FIRST SERVED. We are not doing table reservations, so PLEASE come on time if you're trying to get a good spot and/or want to seat a big group. Some tables may have slightly more limited visibility. COME EARLY.
💵 Bring cash to TIP THE QUEENS. That's how it works. Dollar dollar bills y'all.
🍹 Unlike some of our other events, the brunch will be held at a regular bar (Dromedary Urban Tiki Bar in Bushwick) that sells booze. We'll only be serving the fully non-alcoholic menu during the event, but, well, it's a bar with booze on the shelves. Just a heads up.
🍼 We believe the show is prettttyy family friendly (Nance and Em are angels 😇) and we've had kids as guests, but there will MOST LIKELY be some swearing and uuuhmmm suggestive dancing 😆 Use your own judgment when bringing kids. And please make sure they're well behaved.
📝RSVP :
https://www.handstamp.com/event/sober-drag-brunch-june2023