New York tech events, New York startup events, Founder, Venture Capital, Angel Investment, Fundraising
Startup Lean Coffee - December 2023
Wed, Dec 06, 02:00 PM - 03:30 PM
To be shared on approval
40 attendees
Full
Hosted by: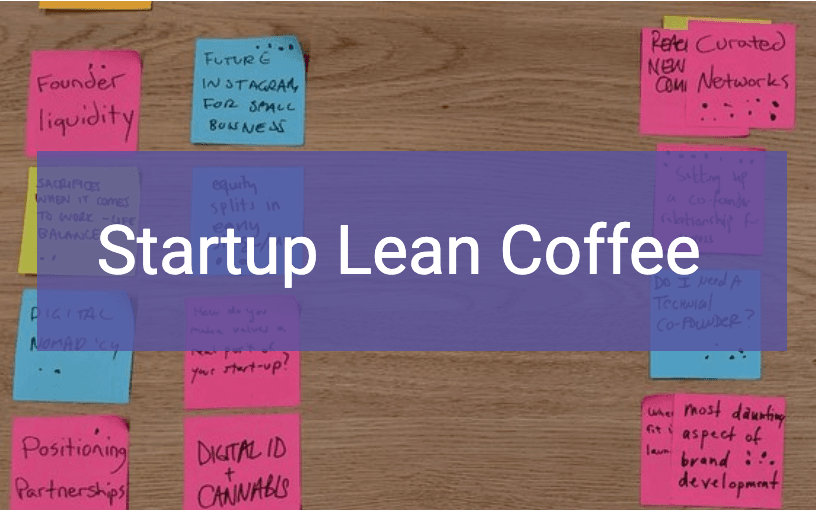 Startup Lean Coffee is a community of over 500 founders, employees, advisors, and investors. Our sole purpose is to help each other continuously improve by sharing some of the questions, concerns, challenges, opportunities, and experiences that we have all encountered in our startup journeys.

We follow a Lean Coffee format: a fun, lightly facilitated meeting in which you suggest and vote on the topics that are of interest to you to build the agenda; and we discuss topics for a fixed time, voting to continue discussion or move on to the next topic after the time runs out.

Because our theme is startups, pretty much any topic goes! Our previous topics have varied widely, from fundraising and social equity to lean product experiments and development shops to technical co-founders and psychedelic-induced "flow" states.

All you need to bring is your attention, curiosity, and willingness to share.