New York tech events, New York startup events, Investor, Founder, developer, operator, startup, bigtech
Tech Coffee Hour @ St. Kilda's
Sun, Oct 22, 03:00 PM - 04:30 PM
St Kilda Coffee (328 W 44th St, New York, NY 10036, USA)
30 attendees
Hosted by: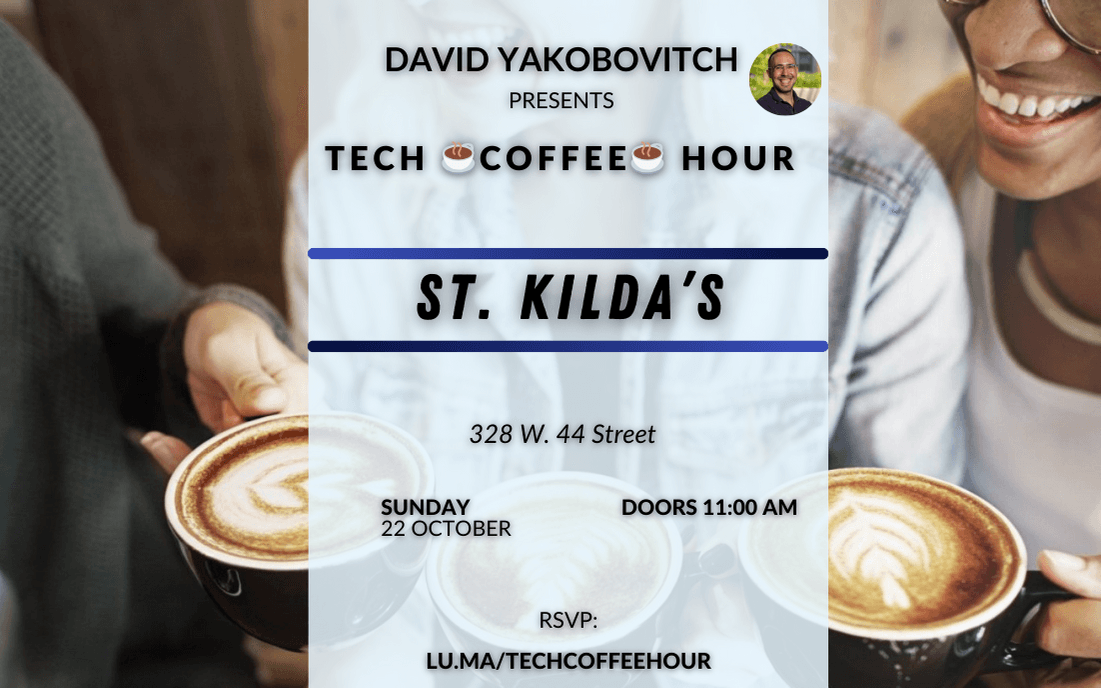 ​​​​Tech Dinner Series (TDS) connects founders, investors, operators & developers over selectively curated and intimate dinner & drinks happy hour experiences across New York City, Silicon Valley, & Seattle.

TDS is where founders form partnerships, first hires join high-growth venture-backed startups, and investors deploy capital into startups.

​This event is a coffee social at St. Kilda's as part of #NYCTechWeek.