New York tech events, New York startup events, Social, Workout
Free Group Exercise Class with Tech Community - Women & Allies prioritized
Sat, Mar 18, 07:30 PM - 08:30 PM
Studio in Chelsea
Hosted by: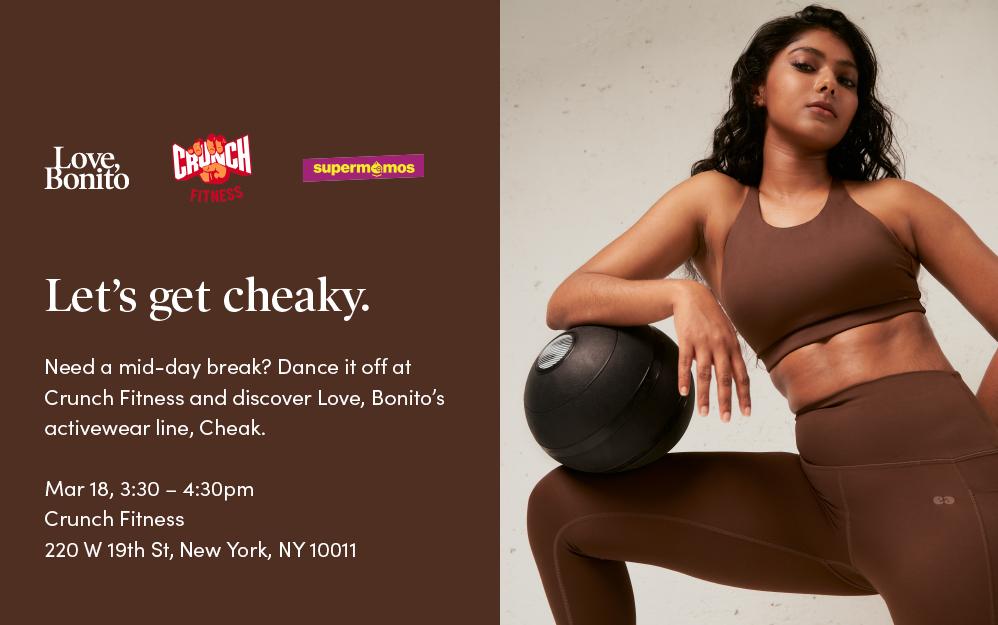 Attention all fitness-loving women and allies in NYC! Get ready to celebrate Women's History Month with an electrifying dance exercise class, made possible by Crunch Fitness and Love Bonito!
Join us on March 18th for an invigorating workout that will get your heart pumping and your body moving. After the class, cool down and refresh yourself with complimentary cold drinks.
Don't miss out on this amazing opportunity to sweat it out and network with other strong techies! Reserve your spot now and get ready to dance your way to a healthier, happier you!
Love, Bonito has also offered exclusive gifts to the Supermomos community!
Click on the link here and stand a chance to win a workout set from Cheak!
https://www.lovebonito.com/intl/pages/2023-cheak-supermomos
About Crunch fitness: Crunch is a No Judgment Gym that believes in making serious exercise fun by fusing fitness and entertainment. It is a U.S.-based brand of over 400 franchised and corporate owned fitness clubs worldwide
About Love, Bonito: Female-founded womenswear brand that caters to the everyday Asian woman, with modern, minimalist style and figure-flattering tailoring. Leading D2C fashion brand that has raised more than $80M to-date.
About Supermomos: Supermomos is a network of curated social-professional communities. Join other like-minded biz, finance, and tech professionals in NYC that meet up to learn and socialize together!