New York tech events, New York startup events, Venture Capital, Female Founders
Tech Female Founders Fireside Chat & Mixer - feat. Terri Burns (Board of Trustees, NYU; Recent Partner, Google Ventures)
Tue, Jan 23, 11:00 PM - 01:00 AM
Cool space in Manhattan
70 attendees
Hosted by: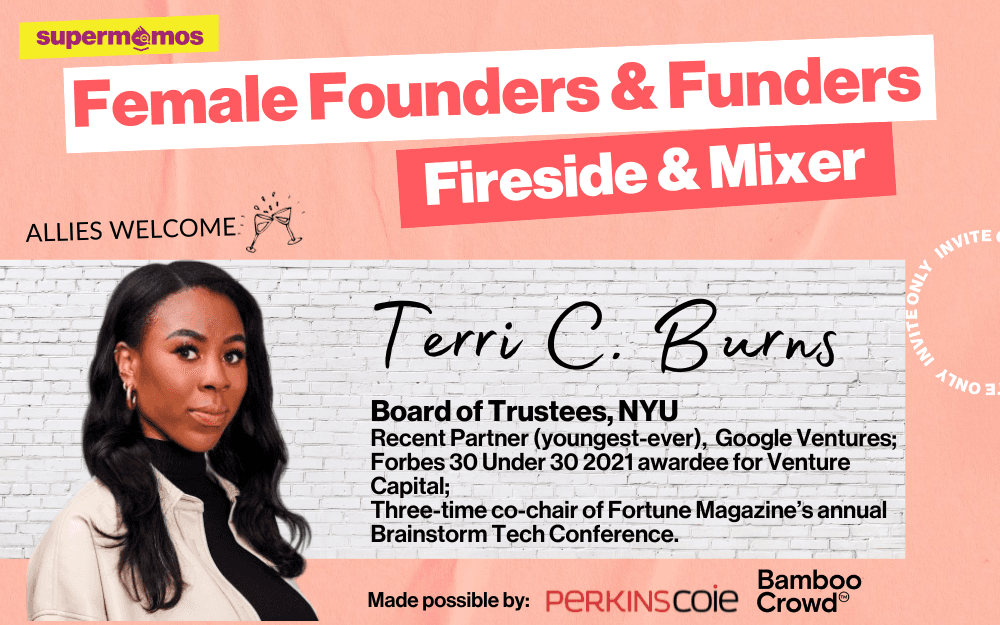 Invite & Approval: Founders & VCs only.
Come join us to make new connections, exchange ideas, and gain valuable insights from Terri Burns during an intimate fireside chat (see her bio below)!
Terri Burns currently serves on the NYU Board of Trustees, the youngest member in NYU's history. Most recently, she was a partner at Google Ventures (GV), the youngest partner in GV's history, focused on investing in digital consumer companies. She led deals in Locker Room (acquired by Spotify), HAGS (acquired by Snapchat), and Partiful, while also participating in board work with companies like Bloom Tech, Kitchen United, and others. She's a Co-Founder of TLC Investment Collective with portfolio companies including Stytch, SelectStar, TRM Labs, and many more.
Burns is recognized as a Forbes 30 Under 30 2021 awardee for Venture Capital. She is a practiced host and speaker, having served as a three-time co-chair of Fortune Magazine's annual Brainstorm Tech Conference. She has given talks and keynote speeches at the likes of Stanford GSB, Harvard Business School, Teen Vogue, and more. She's been featured in Vogue, Fortune Magazine, TechCrunch, Business Insider, CNBC, the Power Law book on venture capital, and a plethora of additional publications.
This event is made possible by our patrons, Perkins Coie and Bamboo Crowd.
Perkins Coie is an international law firm that represents emerging and growth companies across all stages of their life cycle – from founder to IPO.
Bamboo Crowd is a top-tier tech recruiting partner that utilizes innovative fee structures such as Hire Now Pay Later – contact them today to find out more. Email:
allyssa@bamboocrowd.com