New York tech events, New York startup events, Mentorship
Techies Give Back! Be a Mentor For Teens, With New York Public Library
Thu, Nov 09, 08:00 PM - 10:00 PM
New York Public Library
10 attendees
Full
Hosted by: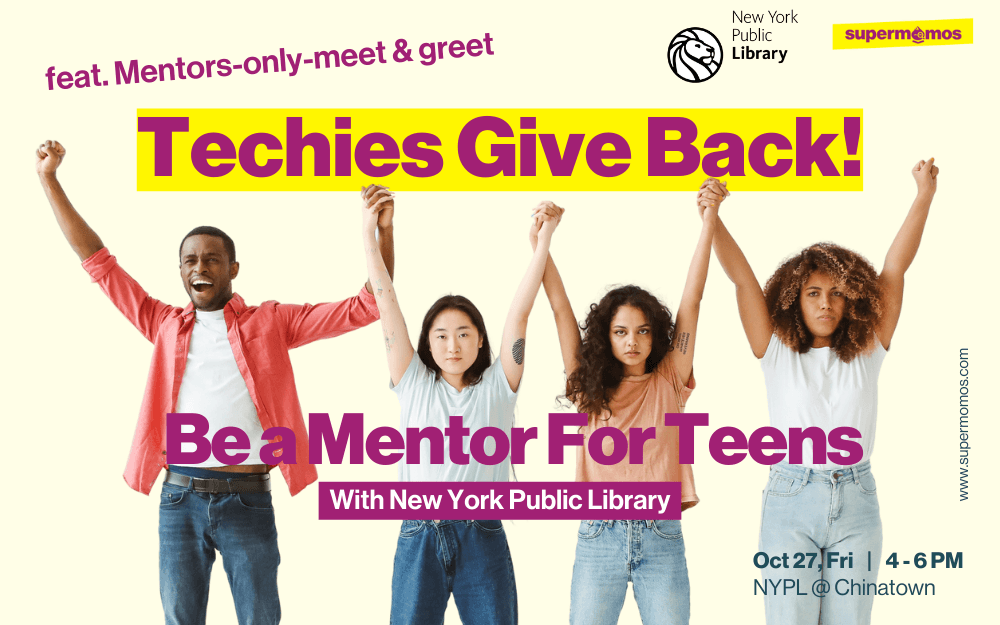 Calling all passionate individuals to participate as mentors, guiding, and inspiring teenagers on their journey toward a bright future with New York Public Library!

We will kickstart the event with a special meet & greet exclusively for mentors, giving the mentors the opportunity to connect with like-minded tech enthusiasts, network, and exchange ideas. You will engage with teens in facilitated small groups, allowing personalized attention and meaningful interactions. Share your expertise, discuss career paths, and provide guidance to help them navigate the world of technology.

As you all know, the New York Public Library is a public library system in New York City. With nearly 53 million items and 92 locations, the New York Public Library is the second-largest public library in the United States and the fourth-largest in the world.

This is a one-time mentoring session. By participating in Techies Give Back, you'll be investing in the future of these promising teenagers while fostering a sense of community and collaboration among mentors. Together, we can inspire and empower the next generation of tech leaders. Sign up now!