🚀 🤩

#DIVERSITY

🚀 🤩

#CULTURE

🚀 🤩

#FRIENDSHIP

🚀 🤩

#CURATED

🚀 🤩

#COMMUNITY

🚀 🤩

#IRL

🚀 🤩

#DIVERSITY

🚀 🤩

#CULTURE

🚀 🤩

#FRIENDSHIP

🚀 🤩

#CURATED

🚀 🤩

#COMMUNITY

🚀 🤩

#IRL

🚀 🤩

#DIVERSITY

🚀 🤩

#CULTURE

🚀 🤩

#FRIENDSHIP

🚀 🤩

#CURATED

🚀 🤩

#COMMUNITY

🚀 🤩

#IRL

🚀 🤩

#DIVERSITY

🚀 🤩

#CULTURE

🚀 🤩

#FRIENDSHIP

🚀 🤩

#CURATED

🚀 🤩

#COMMUNITY

🚀 🤩

#IRL

🚀 🤩

#DIVERSITY

🚀 🤩

#CULTURE

🚀 🤩

#FRIENDSHIP

🚀 🤩

#CURATED

🚀 🤩

#COMMUNITY

🚀 🤩

#IRL

🚀 🤩

#DIVERSITY

🚀 🤩

#CULTURE

🚀 🤩

#FRIENDSHIP

🚀 🤩

#CURATED

🚀 🤩

#COMMUNITY

🚀 🤩

#IRL

🚀 🤩

#DIVERSITY

🚀 🤩

#CULTURE

🚀 🤩

#FRIENDSHIP

🚀 🤩

#CURATED

🚀 🤩

#COMMUNITY

🚀 🤩

#IRL

🚀 🤩

#DIVERSITY

🚀 🤩

#CULTURE

🚀 🤩

#FRIENDSHIP

🚀 🤩

#CURATED

🚀 🤩

#COMMUNITY

🚀 🤩

#IRL

🚀 🤩

#DIVERSITY

🚀 🤩

#CULTURE

🚀 🤩

#FRIENDSHIP

🚀 🤩

#CURATED

🚀 🤩

#COMMUNITY

🚀 🤩

#IRL

🚀 🤩

#DIVERSITY

🚀 🤩

#CULTURE

🚀 🤩

#FRIENDSHIP

🚀 🤩

#CURATED

🚀 🤩

#COMMUNITY

🚀 🤩

#IRL
New York tech events, New York startup events, Monetization, Personal Development, Money Blocks, Content Creators, Coworking, Personal Branding
The Creative's Compass: How to Overcome Subconscious Money Blocks
Tue, Sep 19, 10:00 PM - 12:00 AM
106 West 32nd Street, New York, NY, United States
100 attendees
Hosted by: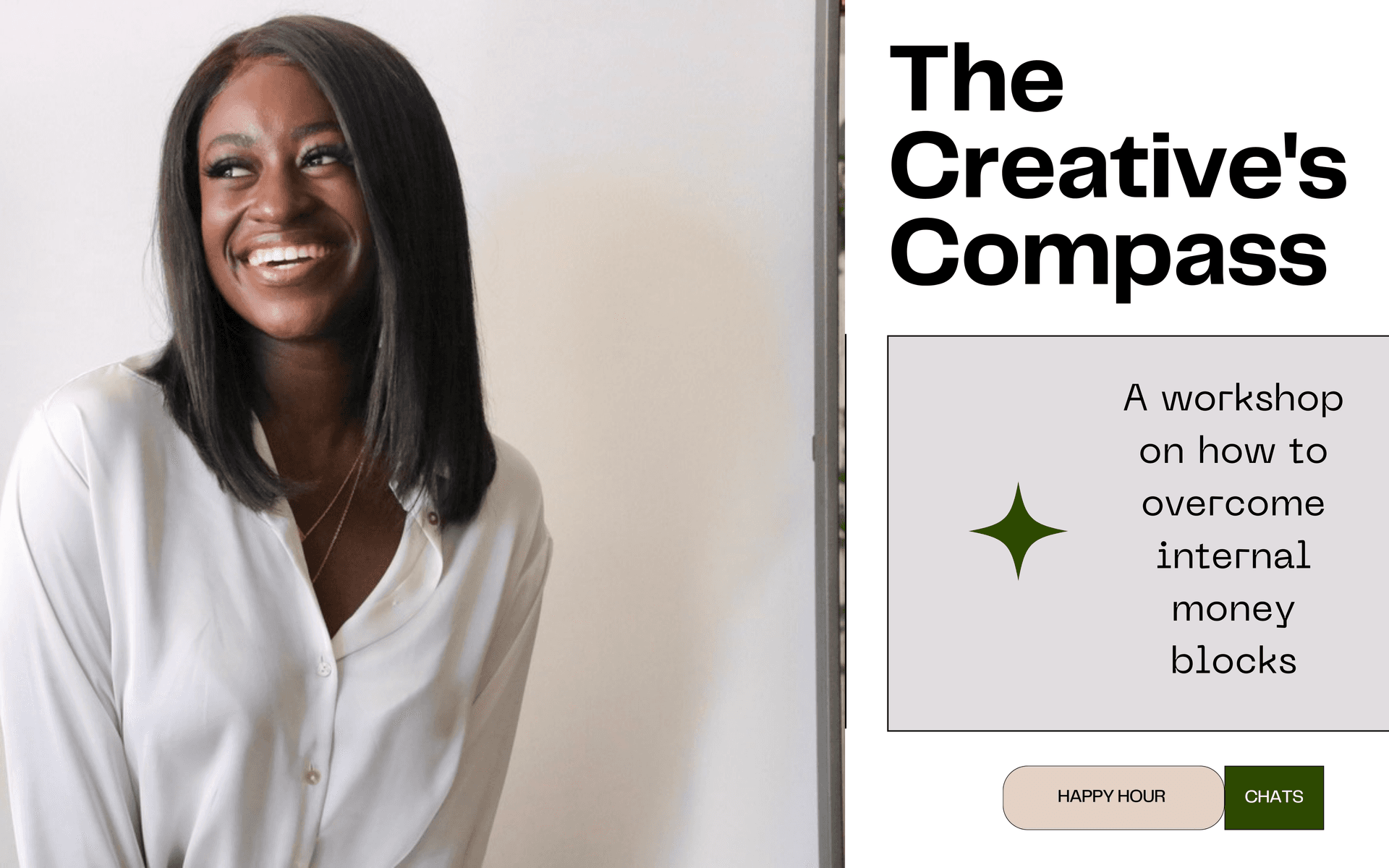 A workshop on how to overcome your subconscious scarcity mindset
What to expect:
- An understanding of how your subconscious mindset works and how you can align it with views on money and financial success so that you can make more in your job/business/side hustle
- A science-backed framework for overcoming a scarcity mindset and negative money stories
- Root-cause identification of what's been holding you back
- Tangible next steps to keep you on track
- Mingling with fellow creatives, founders, and professionals
Who is this for:
- Anyone who has reached a point of stagnation in their finances self-sabotage and is ready to move forward and make more
To help you stay on track:
All guests with receive 1 free day pass to work at The Yard: Coworking Space (location of their choice) and a copy of Jahleane's e-book, "30-Day Reset."
About Jahleane:
Jahleane Dolne is an NYC-based Speaker, Coach, and Creator focused on helping budding founders and creatives overcome the subconscious restrictions that arise as they reach new levels of success. Throughout her work, Jahleane has educated thousands of people across social platforms - many of whom have committed to taking up space by walking in alignment with their purpose. Jahleane's career and personal development-focused work have led to her speaking to groups like the NYC Dept of Education and having appearances in online media publications like Afrotech, LinkedIn News, xoNecole, and The New York Times.
Learn about how to work with her:
www.jahleane.com
About The Yard:
The Yard is a coworking space at the intersection of innovation, creativity, design, & play with locations in Manhattan, Brooklyn, Philly, and DC, with a variety of shared and private workspace options to meet your team's needs. Built to inspire and cultivate success, The Yard is here to help you win. Learn more at
theyard.com