New York tech events, New York startup events, SGNEvent, Venture Capital, Entrepreneurship
VC & Entrepreneurship Fireside Chat with Jean (Founder & CEO of Penelope; Former MD at UBS) and Sol (Founder; Recent Principal at Nyca Partners - managing over $1B in AUM)
Thu, Dec 07, 11:00 PM - 01:00 AM
Cool space in Manhattan
75 attendees
Hosted by: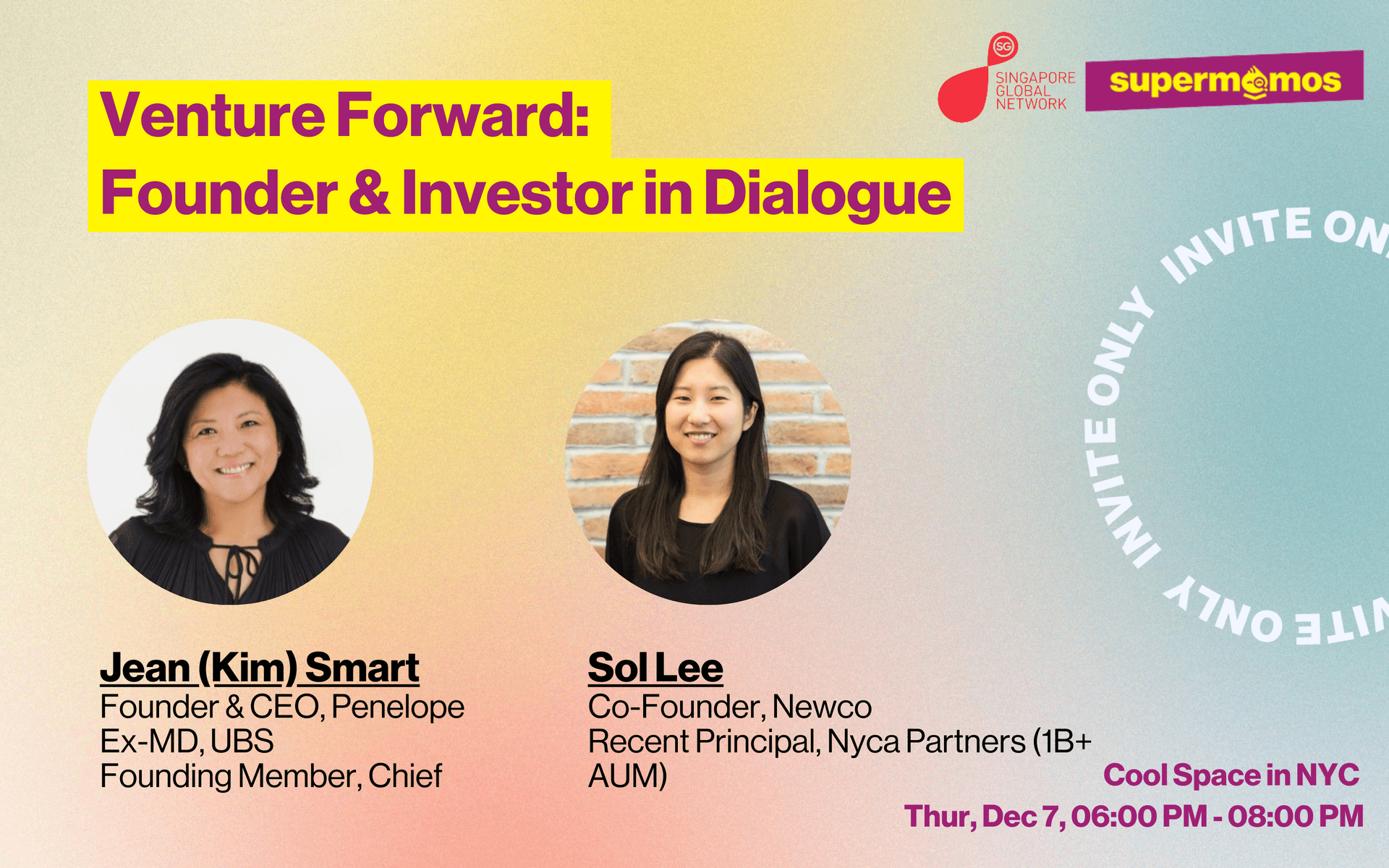 Join us to harness insights from the vanguards of venture capital and entrepreneurial innovation.
Gather unique perspectives from Jean (Kim) Smart, Founder & CEO of Penelope and former MD at UBS, alongside Sol Lee, Co-Founder of Newco and recent Principal at Nyca Partners (1B+ AUM).
Unlock the secrets of successful startups and wise investments in a conversation that promises to be as enlightening as it is inspiring.
This will be a highly curated event designed to forge substantial connections and provide real-world insights.
This event is part of the ongoing SuperAAPI Tech & Finance Mentorship Program. Thank you to our co-host, Singapore Global Network, for making all of this happen!
Singapore Global Network: a community also passionate about building connections and creating opportunities, and your friend from Singapore!
https://singaporeglobalnetwork.gov.sg/