New York tech events, New York startup events, Payments, Creative Writing, Music, Reading, Storytelling, Adult
Verses & Vibration
Tue, Nov 28, 12:00 AM - 02:30 AM
To be shared on approval
200 attendees
Hosted by: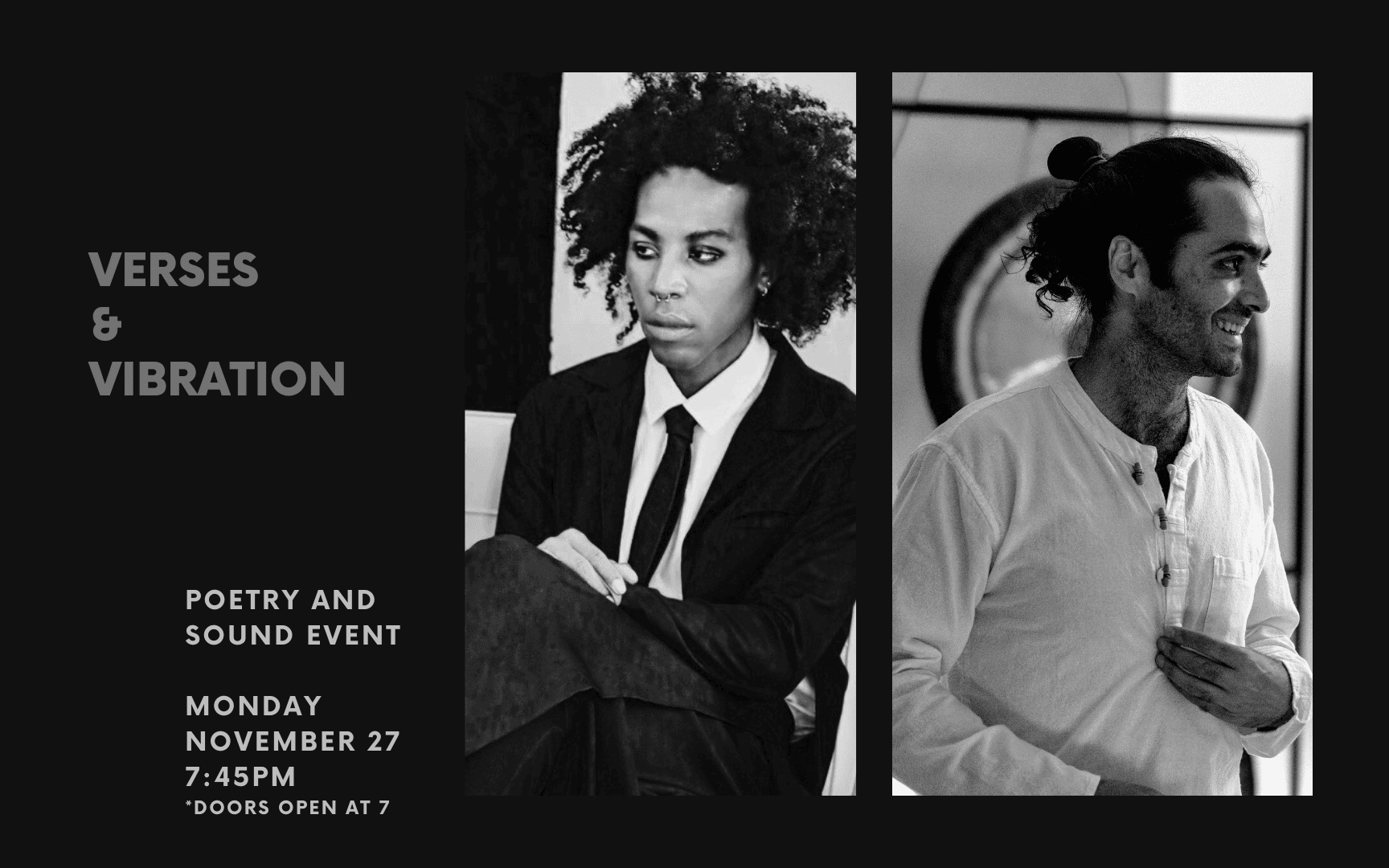 An evening of poetry partnered with sound presentation, brings two styles of artists from New York to come together to create an exploration of poetry reading and a sound bath.

Ticketed event, must purchase to attend - contact host to purchase tickets ($20.95) via @gobi_club or (929) 505 3119

​A poetry presentation by lumtumm, a New York-based artist, presenting his verses for the evening dedicated to the transformative nature of words and creative expression. lumtumm writes to bridge dimensions of existence crossing the intersections of being and non-being. Follow artist @lumince_

​Samer Ghadry is a sound meditation facilitator and improvisational musician who deploys 25 years' experience as a percussionist. He has been engaged in sound healing study and practice since January 2018, establishing a multi-disciplinary approach under the guidance of many great teachers in sound, science, and energy work. Follow artist @samertime

​As we take a journey of his beautiful presentation of poetry and sound, we'll be discovering the juxtaposition of the many layers of the mind's journey, the power of words through the Verses & Vibration. This event will be a captivating blend of literary excellence, artistic expression, and transition of emotions, all woven together through the threads of poetry and sound. Whether you're an aspiring poet, an avid sound lover, a searcher, explorer or simply someone seeking a night of inspiration, this event promises to leave you moved and enlightened.

​Join us.